Dr. BABOR GmbH & Co. KG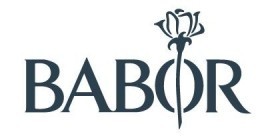 BABOR - partner of leading SPAs worldwide
BABOR designs innovative SPA concepts to give people space for holistic well-being. With the expertise of more than 55 years of experience, BABOR translates the secrets of the finest, natural ingredients in luxury skin care, combining outstanding product quality and drug performance. In highly effective, luxurious treatments, they are an experience and effective beauty treatment at the same time and spoil demanding customers in the world's leading hotel SPAs.
Dr. BABOR GmbH & Co. KG

Neuenhofstraße 180 | 52078 Aachen

Telephone:
+49 241 5296-0
Fax:
+49 241 5296-175
Email:

[javascript protected email address]

Website:
http://www.babor.de