Wellnesshotel Moselle

Wellness weekend Moselle: romantic break for two. At the wellness weekend in Germany´s Rhineland-Palatinate on the Mosel, couples, bon vivants and nature lovers will get their money's worth. The area around the Mosel is one of the most popular holiday regions in Germany. Visitors come here from all over the country, but also from other European countries, to experience and enjoy the idyll, the intact nature and the local wines.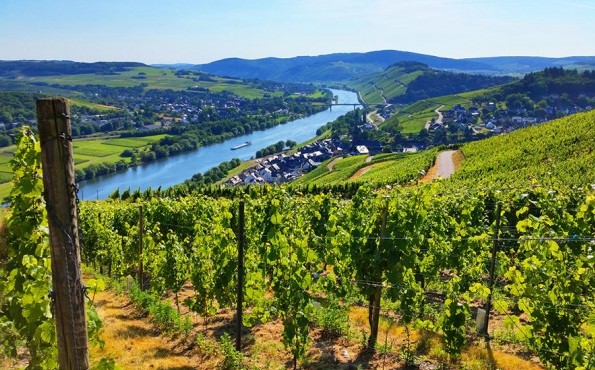 Wellness at Germany´s Moselle
What could be better than relaxing as a couple on vacation and enjoying peace, relaxation and free time? Many wellness hotels in the wonderful winegrowing regions around the Mosel have been specially adapted to the needs of couples. "Time for us" is the focus here. Lovers can book these directly through the Wellness Hotels & Resorts. So there are suites in a romantic outfit that radiate warmth and cosiness, candlelight dinners in the evening or a milk bath for two in the historic setting by candlelight.
Also, the numerous health-valuable applications that can be booked in many spa hotels today, let couples get the necessary distance from everyday life, in order to turn to the partner for a few days. Pool and sauna areas are usually standard. If you come to the Moselle, then you should not miss participating in a wine tasting and tasting the regional products. Mosel wine is highly valued among connoisseurs and exported all over the world.
Booking a Wellness weekend at Germany´s Moselle region
Who wants to book a spa-break on the Moselle, of course, is looking for the best hotel for his vacation. The Wellness Hotels & Resorts have great offers of various Moselle Wellness Hotels. At the Moselromantik-Hotel Kessler-Meyer in the Mosel town of Cochem, you can enjoy the theme of wine with all your senses. Wine tastings, walks through the vineyards and fine Moselle wines with meals are just as much part of the meal as well as the "Well & Wine Spa", where the Vino therapy is offered.
A focal point in the Vital- & Wellnesshotel Zum Kurfürsten is Traditional Chinese Medicine (TCM). If you want to experience the Asian healing art in Germany, this spa hotel on the Moselle is just right. The kitchen spoils couples with regional dishes during the wellness weekend. Vegan food is also on the menu daily.
Wellness weekend at the Moselle: Attractions on the region
If you book your wellness hotel for a holiday on the Mosel, you will find numerous attractions in the immediate vicinity that are to be discovered in the region. Especially the old Roman town of Trier on the Moselle offers with the aqueduct, the former arena, the imposing Porta Nigra, numerous excavation sites and the museum much worth seeing for interested visitors. Who seeks wellness for two on the Moselle, should not be deprived of a visit to the historic city.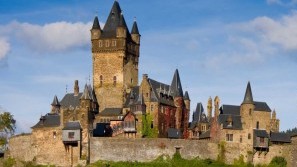 Further sights and excursion ideas during a wellness weekend at the Moselle are for example:
The historic old town of Bernkastel-Kues
The Reichsburg Cochem, visible from afar
The ruin Burg Landshut
The Moselle promenade in Cochem
A boat trip on the Moselle