Wellnesshotel East Hesse

Wellness holidays in the eastern part of Hesse Germany. In the eastern part of the German federal state Hesse one can find next to the cities Bad Hersfeld and Rotenburg the lower mountain ranges Rhön, Vogelsberg and Knüll.  A holiday in wellnesshotels in Eastern Hesse offers a wide range of welless and spa options.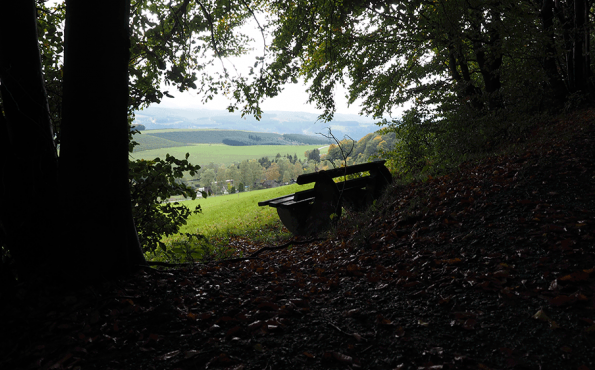 Wellness and holidays in the spa town Bad Hersfeld
Especially known for its festival 'Bad Hersfelder Festspiele' which take place every summer since 1951 (including plays, musicals, and concerts) the city Bad Hersfeld is also a famous spa town. Whether you enjoyed a day exploring sights or hiking in nature: There is nothing better than to finish you day with a spa treatment. A recommendation is the 'Göbel's Schlosshotel Prinz von Hessen' located right next to Bad Hersfeld. The former castle combines historical flair with modern interior: an unmistikably style. Whether you enjoy a sauna visit, a refreshin pool session or a wellness-treatment: Relaxation is guranteed.
Relaxation in the German low mountain range Rhön
For people who like to get active during vacations the Rhön has a lot to offer: Golfing, biking, hiking and all kinds of watersports. An absolute must for all extreme sports lovers is paragliding from the highest mountain of the Rhön, called the 'Wasserkuppe'.
The Vogelsberg - Wellness in middle Europe's biggest vulcano area
Of course these days no longer active, 17 million years ago the Vogelsberg used to be an active vulcano. The nature park impresses with its diverse landscapes marked by vulcanic erruptions an is perfect for hikes. A nice destination is for the example is the Vogelsberggarte located on the mountain 'Schlossberg'. Here tourists find various fruit trees, plants and herbs. 
Fulda - Exploring the eastern part of Hesse
Everyone who wants to combine wellness and culture should visit the city of Fulda. The medieval old town is located right next to the modern centre of the ciry which is perfect for strolling around. Tourists can here discover the past of the very old town. The old town hall, and an old cross symbolising demonstrating protection of the imperiator, are only few of the many sights. Experience Wellness and spa-breaks in Hesse from our member hotels.