Time for ...
Time for...
In the category "Time for..." you will find the right wellness offer - no matter whether you are travelling alone, enjoying time for two or spending a wellness vacation with the whole family. 
Take some time and find the wellness hotel that is exactly tailored to your wishes and needs. If you would like to travel with your whole clique of friends, you are looking for something different than a couple who primarily long for peace and quiet. Or would you like to take your dog on a wellness vacation? This is also no problem in some hotels.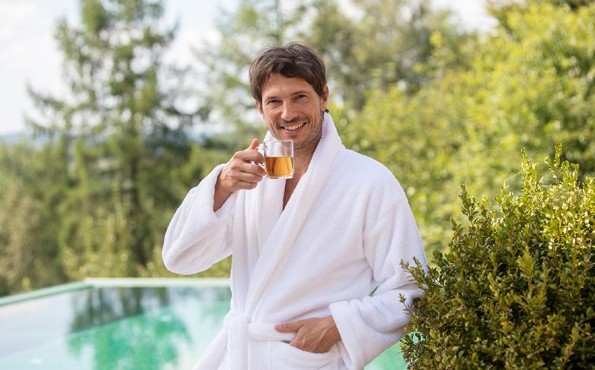 Our Me Time-Tips for you
Asian Power
Rice, vegetable soups and beans: Whilst this would only be served for lunch or dinner here, it is considered breakfast in Asian countries. Not without a reason, as these dishes stimulate your metabolism and digestion and hence ensure a good start into the day.
TaKeTiNa: Simply clap your stress away
Walk, clap and sing: Do all of these at once but in a different rhythm and our brain will inevitably struggle and shut down. Hence, TaKeTiNa, a rhythm therapy, will help you find ultimate relaxation.
Pressing your ears for happiness
Press your earlobes between your thumbs and index fingers for roughly two minutes. This way you stimulate the acupressure points in your ear, which will immediately put you in a good and make you happy.