Time for ...

Time for...
In the category "Time for..." you will find the right wellness offer - no matter whether you are travelling alone, enjoying time for two or spending a wellness vacation with the whole family. 
Take some time and find the wellness hotel that is exactly tailored to your wishes and needs. If you would like to travel with your whole clique of friends, you are looking for something different than a couple who primarily long for peace and quiet. Or would you like to take your dog on a wellness vacation? This is also no problem in some hotels.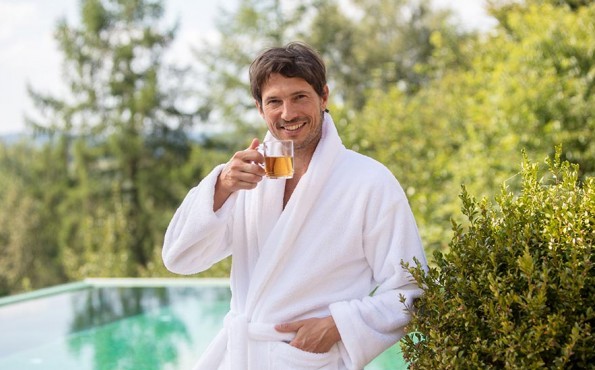 Our Me Time-Tips for you
Sea happiness
People who live by the coast are healthier. Not everyone has to move to the seaside though: You can enjoy the soothing powers of the sea and let it help you relax during a vacation as well.
Every step counts
Not only exercising regularly contributes to a healthy lifestyle, moving a lot in your daily life does too. 6,000 steps daily has a lasting impact on your health and has a positive influence on it. That is quite a lot! Why not start with 3,000 steps daily and run your errands on foot?
Soothing bath
Already Cleopatra knew that a beauty bath has a calming effect on your (irritated) skin and nerves. Mix together 2 tablespoons of cream, 2 table spoons of honey as well as a trop of lavender- and lemon balm oil and pour it into the water.