Time for ...
Time for...
In the category "Time for..." you will find the right wellness offer - no matter whether you are travelling alone, enjoying time for two or spending a wellness vacation with the whole family. 
Take some time and find the wellness hotel that is exactly tailored to your wishes and needs. If you would like to travel with your whole clique of friends, you are looking for something different than a couple who primarily long for peace and quiet. Or would you like to take your dog on a wellness vacation? This is also no problem in some hotels.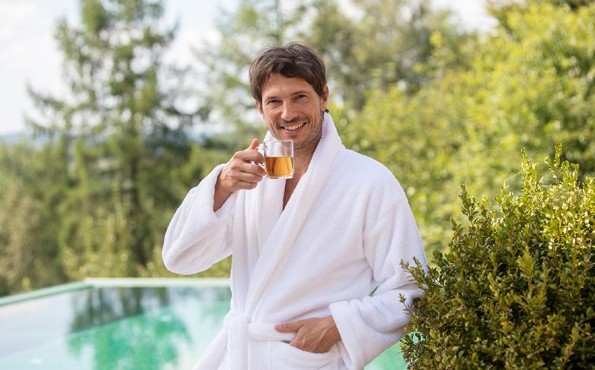 Our Me Time-Tips for you
Don't worry, be happy!
Your last vacation seems ages ago? You can program your brain into thinking you are on that sunny island again: Apply some nurturing scented oil with orange and jasmin on your body, inhale deeply and let your mind wander off to beautiful, warm and unforgettable places!
Wonder berries
Berries are not only extremely delicious, but they are healthy as wel! Every type of berry has its own strengths. Whilst blackcurrants strengthen our immune- and cardiovascular system, raspberries are good for your bone formation. If those are not good reasons for indulging in a tasty berry-salad, we do not know what is.
Sports does not have an age limit
"I'm too old to exercise." That excuse doesn't count anymore. Even if you don't get active until you're 60, you double your chances of staying healthy and fit in the long term. 30 minutes of intensive hiking or Nordic walking a day is enough to keep our body fit.