Bank holidays

Our selection of offers on the topic
0 Hits to your selection
Wellness package deals for bank holiday weekends
Bank holiday weekends are perfect for a spa break. With wellness treatments in the spa, activities in beautiful nature and enjoyable meals, a long weekend can be fully utilised. The short holiday thus becomes a restful break that gives new energy for everyday life.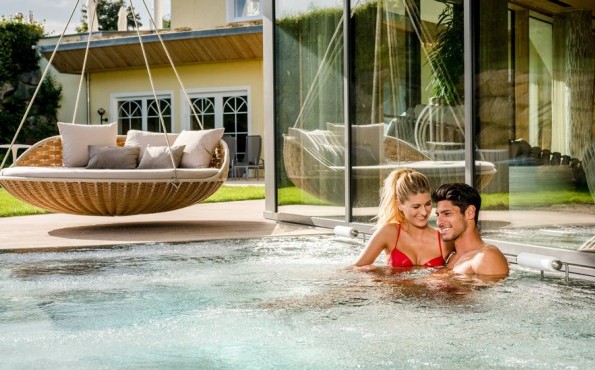 What are bank holiday weekends?
A  bank holiday is a national public holiday. Bank holiday weekends are weekends that are extended by a bank holiday. Thus a bank holiday weekend is a long weekend with at least three days off from work. 
If a bank holiday is celebrated on a Thursday or Tuesday, in Germany it is very popular to take the extra day off (between the bank holiday and the weekend). Thus you only have to take one day off from work but can enjoy a longer break of four days.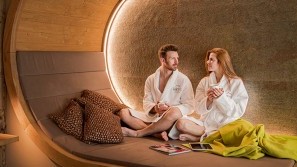 Especially the days around Christmas, between Christmas and New Year, and around Easter and Whitsun are popular dates for long bank holiday weekends.
Planning a spa break on a bank holiday
Anyone planning a spa break in a wellness hotel should take a close look at bank holidays. If a public holiday is celebrated on Thursday or Tuesday, you can spend a long weekend at the wellness hotel with just taking one day off from work (provided you have the weekend off).
A Spa break is often a short holiday that is planned as a supplement to the main holiday. Long weekends are therefore the ideal opportunity for a spa break. Accordingly, the dates are often in demand. It is therefore worth booking wellness package deals on a bank holiday very early.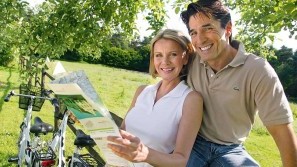 Wellness package deals for Bank holidays
Many wellness hotels offer special wellness packages around Bank holidays. Particularly on popular Bank holidays such as New Year's Eve and New Year's Day, Easter, Labour Day on the first of May and Whitsun wellness packages are put together to match the theme.
Our Bridge days-Tips for you
Hiking your way to happiness
According to a study issued by the Salzburg university hospital, hiking regularly increases your self-esteem and sleep quality and decreases the change of getting a depression, feeling hopeless or anxious. So, put on your hiking shoes and go out into the nature!
Every step counts
Not only exercising regularly contributes to a healthy lifestyle, moving a lot in your daily life does too. 6,000 steps daily has a lasting impact on your health and has a positive influence on it. That is quite a lot! Why not start with 3,000 steps daily and run your errands on foot?
A little assistance for your fitness
Lift your left leg, place your hands on the outside of your knee, then exhale extending your calves forward and lifting up your arms. Move back to your initial position when inhaling and repeat this exercise about 10 times before switching the leg and voila – you are in for extra firm skin!
Even more about Bridge days