Activecamps

Active camps: special seminars in wellness hotels
Taking a break from everday life and starting off with new things is very important from time to time. Setting new goals and eastblishing different habits let you see everything from another point of view and will help you to prioritize.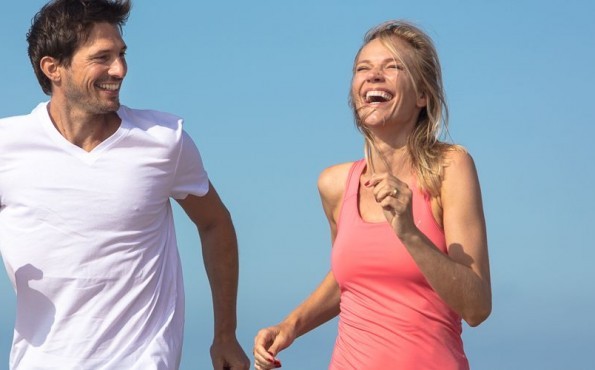 What about finding out about new perspectives and relaxation methods
while doing vacations? A great way to do so are the active camps of our wellness hotels. Whether you enjoy running, Nordic Walking, yoga, pilates or maybe even want to make use of a work life balance coaching sessions: Everything is possible here.
All of the active camps start with a profound analysis of your current state of mind. Together with our experts you then start to determine your (training) goals. At the end of every seminar the coaches will give you individual advice on how to continue best when you are at home again. An ideal method to realize a new start in your life!
Our Activecamps-Tips for you
Coffee lets you shine
This trick is ideal for dark or red haired beauties: Pour a cup of black, lukewarm coffee over your hair after the last rinse, massage it in and rinse out with warm water - this makes even brittle tips shine again.
Increasing Your Performance with Pop Music
Pop music and jogging are a good combination. With about 120-140 beats per minute, pop music takes our body out of its resting pulse and into a more active state. If you listen to pop music while jogging, you can increase your performance by up to 15%. As, unconsciously, music with this rhythm makes us more active. The result is: We practically dance while running.
Up high!
During activities, especially at medium altitudes (1000 - 2500 meters), the heart pumps more strongly so that the little oxygen is distributed quickly. This produces red blood cells and increases performance. So, off to the mountains and do something good for your health.
Even more about Activecamps