Activecamps

Active camps: special seminars in wellness hotels
Taking a break from everday life and starting off with new things is very important from time to time. Setting new goals and eastblishing different habits let you see everything from another point of view and will help you to prioritize.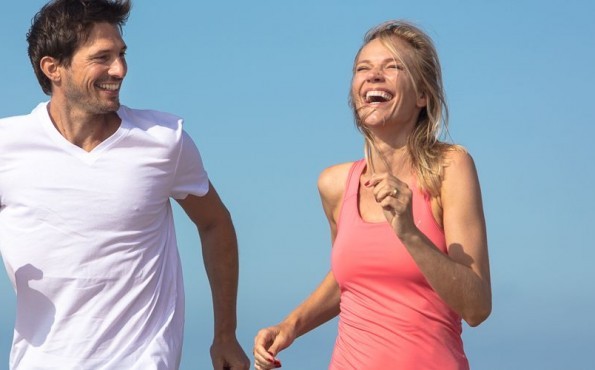 What about finding out about new perspectives and relaxation methods
while doing vacations? A great way to do so are the active camps of our wellness hotels. Whether you enjoy running, Nordic Walking, yoga, pilates or maybe even want to make use of a work life balance coaching sessions: Everything is possible here.
All of the active camps start with a profound analysis of your current state of mind. Together with our experts you then start to determine your (training) goals. At the end of every seminar the coaches will give you individual advice on how to continue best when you are at home again. An ideal method to realize a new start in your life!
Our Activecamps-Tips for you
Faster Outside
If you would like to speed up when jogging, you should train outside. Even though you may think that you are running in the same speed inside, you are, in fact, 27% slower than outside. The reason for that is that there are no reference points, such as trees, inside.
Fit during summer
Jogging when it is hot often times leads to circulatory problems. If you still cannot bear the thought of skipping your rounds, you should keep in mind a few things: Do not engage in sporting activities directly after sunbathing, your body temperature is too high then. Also, try avoiding the midday sun under all circumstances and last but not least you should always wear a sun hat.
Body happiness with goji berries
Their polysaccharides and their high vitamin level ensure a strong immune system. Simple snack on a handful of the berries and there will be no reason to be unhappy anymore!
Even more about Activecamps