Activecamps

Our selection of offers on the topic
0 Hits to your selection
Active camps: special seminars in wellness hotels
Taking a break from everday life and starting off with new things is very important from time to time. Setting new goals and eastblishing different habits let you see everything from another point of view and will help you to prioritize.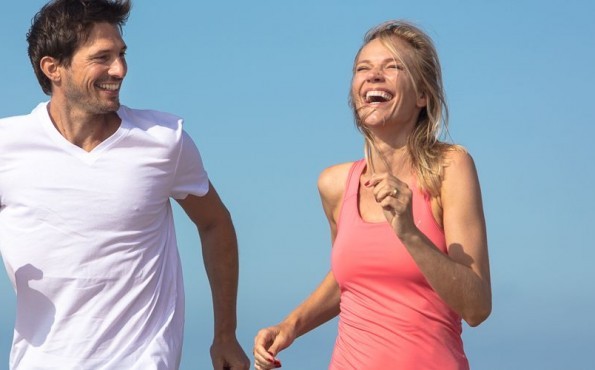 What about finding out about new perspectives and relaxation methods
while doing vacations? A great way to do so are the active camps of our wellness hotels. Whether you enjoy running, Nordic Walking, yoga, pilates or maybe even want to make use of a work life balance coaching sessions: Everything is possible here.
All of the active camps start with a profound analysis of your current state of mind. Together with our experts you then start to determine your (training) goals. At the end of every seminar the coaches will give you individual advice on how to continue best when you are at home again. An ideal method to realize a new start in your life!
Our Activecamps-Tips for you
Aerial Yoga
Aerial Yoga stands for yoga in pretty colorful cloths hanging from the ceiling. The asanas are practiced in the air and can fall more easily there than on the floor. Nevertheless, it is a demanding whole-body workout that trains strength, balance, endurance and flexibility.
The Five Tibetans
That's what we call a series of five exercises. These are uncomplicated, free body and mind and last only 20 minutes. The sequence consists of the yoga figures: spinning top, candle, half moon, bridge and mountain. The movements strengthen bones, tendons and muscles and activate the energy center.
Stand up paddling
Get on the board, paddle off and shut off: Stand up paddling is a summer sport that trains body and mind. You stand on the board and glide over the water with the help of a paddle. But be careful: What looks easy requires a high torso tension and an equally good balance - otherwise you go swimming.
Even more about Activecamps