Wellnesshotel Westerwald

Wellness and spa break in Westerwald region in Rhineland-Palatinate: Spoil your body and mind during a wellness weekend. When body and mind long for a break from the stress of everyday life, it is time to get relaxed with wellness in the Westerwald once all around. And it's best to take the partner or a good friend with you. For a relaxing spa break the Westerwald region offers the ideal environment for inner peace and pure relaxation. The low mountain range at the border triangle of Hesse, North Rhine-Westphalia and Rhineland-Palatinate stands for lush meadows, enchanted valleys and dense forests, which are wonderful hiking and cycling.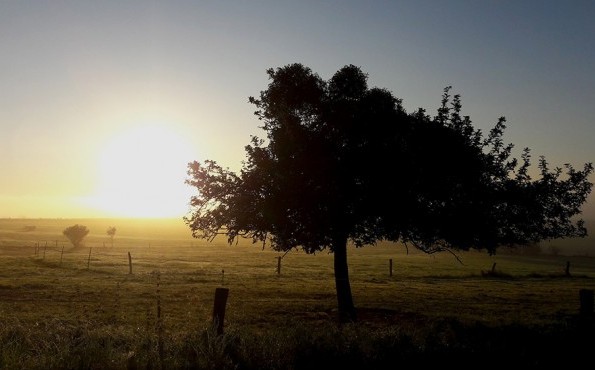 A relaxing spa break in the Westerwald
In addition to untouched natural landscapes, the recreational area Westerwald between Cologne and Frankfurt also applies to high-quality wellness offers, which are also aimed especially at couples. What could be better than simply relaxing with your loved one's soul to your heart's content and letting yourself go from head to toes at the relaxing spa break in the Westerwald?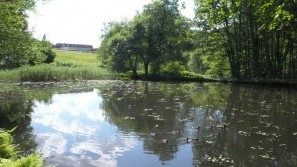 The Hotel Heinz in Hoehr-Grenzhausen near Koblenz
guarantees romantic hours for two in the Private Wellness Suite as well as in the Private Hamam by night. In the modern spa area you can immerse yourself in the world of senses and wellbeing with sauna sessions, experience showers, aromatic baths and soothing massages. As if born again, you feel like an algae treatment, where natural essences from the sea regenerate your body and mind. And how about a beauty treatment?
Whether meditation, singing bowl massage or water aerobics - the hotel's multifaceted program in the country house style is a treat for every need of relaxation.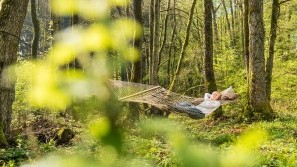 Combine wellness in the Westerwald with the spirit of nature
Wellness in the Westerwald also includes beneficial experiences in the middle of nature. The dense hiking network, idyllic river landscapes and the maars of the nearby Eifel in volcanic craters invite to excursions, where you can enjoy the tranquility of nature and the sight of untouched landscapes. The Hotel Heinz also offers the opportunity to explore the World Heritage Middle Rhine Valley on horseback. So a spa-break in the Westerwald becomes an ideal mix of nature and wellness holidays.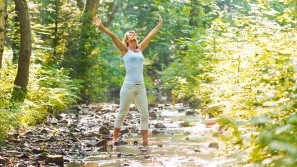 Excursion Tips for a wellness holiday in the Westerwald
Further excursion possibilities with a short break in the Westerwald are for example hikes on the Westerwald Steig or a round hike through the meadows and forests and past old castle ruins in the region. A popular excursion destination is the Burg Grenzau or the "World of Renewable Energies". Or how about a visit to the Westerwald Cathedral and the Tonbergbaumuseum?
If you want to combine your wellness holiday with a city trip visit for example Montabaur. In addition to shopping in the Fashion Outlet, a visit to the Montabaur Castle, the town hall in neo-Gothic style and the former watchtower of Montabaur are definitely part of the sightseeing program.