Me time

Time for me - Me Time
Time for me - for most of us this is not on the calendar. We plan for everything and every appointment, but we often disregard time out for us.
Video conferences - meetings - endless phone calls - we are always and everywhere at least virtually present and always available. The smartphone is our most loyal companion and has taken control of our (life) time to a large extent.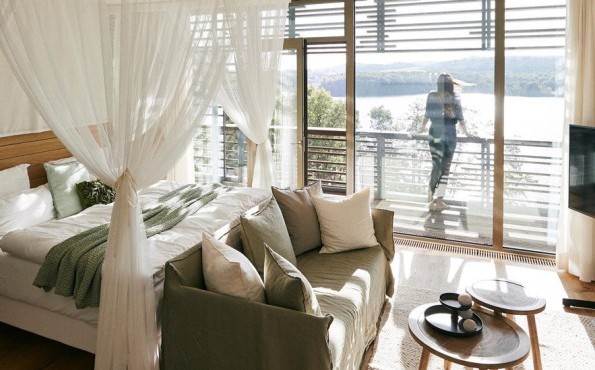 Permanent deadline pressure does not only exist at work, it is also present everywhere in our private lives. The children have to go to sports, to tutoring, to music lessons, we haven't seen our friends for ages and finally a visit to the gym or a yoga lesson on the weekend is not to be missed. After all, we need a balance to the whole deadline pressure ....
Time out just for me urgently needed
At some point, we reach a point where we urgently need a breather and a place of retreat, time just for me. What could be better for this than a wellness hotel in the middle of nature? A few days or a wellness weekend Me Time - time for leisure, regeneration and switching off.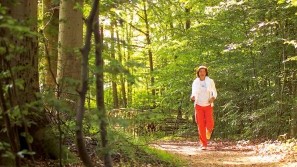 Time for me - what to do?
The various landscapes around the wellness hotels offer ample opportunities for hiking, cycling, mountain biking or simply going for a walk. The silence in nature helps to rearrange thoughts and take on different perspectives. What could be more relaxing than walking along the beach, breathing in the salty sea air and letting the wind blow you through? The weather almost doesn't matter when you can warm up again in the sauna of your wellness hotel or have a massage to loosen up your muscles. For mental regeneration, many wellness hotels offer relaxation courses such as yoga or Qi Gong. In summer, these are often held in the great outdoors.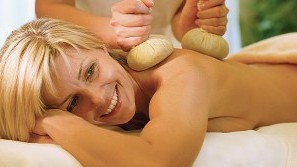 For many people, me-time also means finally reading the book that has been lying unopened on the bedside table for months. The relaxation rooms in the spa and wellness departments are the ideal retreat for this. The comfortable loungers and resting beds also invite you to simply dream and do nothing.
Time for me: cosmetics
Time for myself can also mean giving your own body a lot of attention and care. After a good facial or body treatment, you feel so much better in your own skin. Or how about letting the beauticians in the wellness hotel do your make-up and make yourself really beautiful - for no reason at all, just for myself.
If you need a little me-time, a wellness hotel is the place to be. Special wellness offers make the time an unforgettable experience for me.
Our Me Time-Tips for you
Walking on Sunshine
The sun is still shining after a long day at work? Then get out and enjoy some fresh air! The sunlight has an undeniable effect on our hormones and helps the body produce more happy hormones such as serotonin. Hence, going out in the sun will instantly put you in a good mood.
Natural sedative for the nerves
With the 4-7-8 breathing technique, you inhale for 4 seconds, hold your breath for 7 seconds and finally exhale for 8 seconds. This breathing rhythm is considered a natural sedative for the nervous system and is supposed to alleviate panic attacks and anxiety. The technique is also said to have a blood pressure regulating effect and to help you fall asleep in no time.
Soulflow
This sport-mix combines elements of yoga, ballet and Qi Gong and forms them into a dance program. Not only is this a lot of fun, but it makes you more flexible and is a great way to free your mind too.