Ernährungsberatung Angebote
Nutritional counselling programmes in the wellness hotel
Offers for nutritional counselling in the wellness hotel make it possible to lay the foundation for a healthy diet adapted to individual needs while on holiday. The experts in the wellness hotels & resorts help you to examine your own eating habits and to work out a diet plan together.
On holiday we have a lot of time and muse for this. In addition, the distance from everyday life often helps us to take a new look at our own behaviour. And last but not least, the active offers in the hotel make it easy to combine a healthy diet with exercise.
What are nutritional counselling programmes?
Offers for nutritional counselling on holiday are usually wellness arrangements that combine a stay in a wellness hotel with various services related to nutritional counselling. These often include an initial discussion, the creation of an individual nutrition plan and support in the initial implementation of the impulses for a new lifestyle.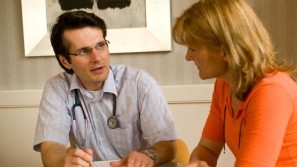 Active programmes complement the change in diet with physical activity.
You can find more information about nutrition counselling in the Wellness Lexicon.
Nutritional counselling services for health and well-being
Nutrition counselling services are a good way for a wide range of people to improve their health and well-being. Nutritionists can help to establish a balanced diet in general. They are often consulted by people who have special dietary requirements.
These include people with certain medical conditions as well as athletes. Those who want to lose weight and maintain their desired weight in the long term are also often offered nutrition counselling services.
Our Nutrition-Tips for you
Tomato, Tomato, Tomato
It not only tastes great, but also helps against skin impurities: the red tomato. Slice it and rub it into your blackheads. Important: After the treatment, wash your face and apply a moisturizing cream.
Fit during summer
Jogging when it is hot often times leads to circulatory problems. If you still cannot bear the thought of skipping your rounds, you should keep in mind a few things: Do not engage in sporting activities directly after sunbathing, your body temperature is too high then. Also, try avoiding the midday sun under all circumstances and last but not least you should always wear a sun hat.
Highly sensitive: Your skin at night
Those who take care of their skin obviously use a good night cream. Less known fact: Around midnight, the skin is more prone to harmful influences than during the day. So alcohol and cigarettes are extreme beauty killers at night.
Even more about Nutrition