Wellnesshotels Austria

Wellness and spa hotels in Austria: pure relaxation, nature and culture experience.
Those who value diversity in their holidays are in the right place with wellness in Austria. Here, in the midst of nature parks, glaciers, natural wonders as well as long shopping streets, festivals and of course wellness hotels, every visitor to Austria really gets their money's worth. With so many activities, the wellbeing of each individual must not be neglected, so we recommend a spa holiday in a hotel in Austria. These offer their wellness guests an idyllic spa holiday with many different recreational opportunities such as massages, special wellness oases and many other recreational opportunities to relax mind and body and in Austria just take a break from everyday life.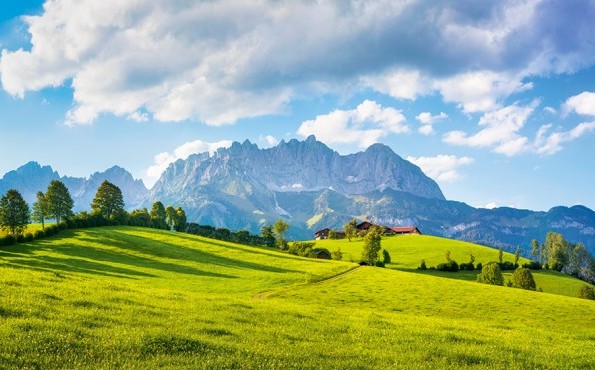 With whom do you want to enjoy your holidays in Austria?
Wellness holidays in Austria are suitable for young and old. For the newly in love, we recommend a romantic wellness weekend in one of the wellness hotels in Austria. Here couples can distance themselves from everyday life and enjoy the cozy togetherness with spa services such as double treatments or couples applications. After exciting hikes through the Austrian natural diversity, they will then enjoy fine cuisine at the spa hotel in Austria of their choice.
Wellness holidays are not only suitable for couples, but are also suitable for a week or two with the whole family. The spa hotels in Austria are family-friendly and also have special children's areas where children can play and be cared for, while parents can be spoiled in the spa area and enjoy their spa holiday in Austria to the fullest.
And also the seniors come here not too short: special applications such as steam room, timeouts in the sauna area and in the whirlpool let them for a moment forget everyday life.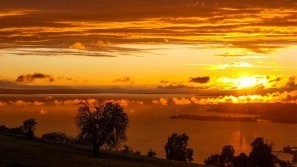 Wellness and spa hotels: Adults only what does it mean? 
As many family-friendly wellness hotels in Austria as are family-friendly: some couples are looking for a time-out just for two. Especially if they have left their own offspring at home, they would like to enjoy the limited time as a couple without any child noise. For this reason, Adults only wellness hotels in Austria are becoming popular.
Adults Only means in the spa hotel in Austria, that only adult spa guests and young people from 16 years are welcome. The wellness hotels in Austria have thus specialized in dealing exclusively with the needs of older wellness guests. Relaxing breaks in the spa, excursions in the nature and the enjoyment of fine culinary high in the course. Because many adults long for a pampering program in which they can escape the stress and hectic pace of everyday life for a while. Adults only wellness hotels in Austria offer just that. Surrounded by picturesque natural landscapes, adults can relax in the spa hotel in Austria and experience the opportunity to once again focus on themselves.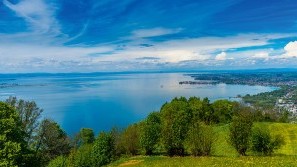 What kind of spa treatments will be recommended in Austrian wellness hotels?
Relaxation is naturally very important in Austria's spa hotels, the reason why many visitors feel comfortable here. Many of the hotels have a separate spa area for men and women, so you can enjoy the various spa treatments without being disturbed. For women, especially classical massages, but also exclusive beauty treatments with high-quality cosmetics are offered. But above all physiotherapeutic applications promise a lasting effect. Here you can choose between pedal massages, trigger point massages and many more. Not to forget the special beauty packages for women, such as detoxification or anti-stress care. Also for the gentlemen massages, scrubs and various baths are offered. Relaxation in the wellness hotels in Austria has also been a very special quality for years, which can be proven by the recurring visitors.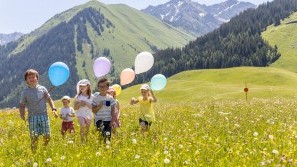 What kind of experiences can you expect during your holidays in Austria?
A wellness holiday in Austria is a great way to find relaxation. In many regions, the country in the Alps offers the best conditions to relax in special wellness hotels. Wellness in Austria is not only an excellent idea for spa vacationers. Even active people can find a change from everyday life and exercise on the side. The mixture of winter sports and wellness holidays Austria, for example, is an often used option. Especially in winter, many tourists perceive this form of holiday in the Austrian mountains in one of the many spa hotels. You can enjoy the down to earth cuisine of Austria, which is usually gently prepared during a spa holiday that tastes delicious and healthy. Such a holiday is particularly suitable for athletes, families but also solo travelers.
Year-round holiday season in the wellness hotels Austria
The best time to go on a wellness holiday to Austria is .....? The decision is difficult because whether spring, summer fall or winter, every season has its own special charm. Here you are asked! Whether in the ski season, which can be combined excellently with a relaxing stay in the wellness hotels in the ski areas of Austria, or in the charming "open" seasons when hiking, mountain biking, golfing, paragliding ... enjoy the spa services. They often include fitness, sports and more.

Usually, the ski slopes in East Tyrol are popular destinations, as well as hiking areas like Styria. Following the sporty balance on the slopes, you can indulge yourself in the wellness areas an extensive pampering program. So relaxed it goes to the food. The specialties of the region are very popular with all wellness hotels in Austria. During a spa holiday in Austria you can enjoy this gently prepared.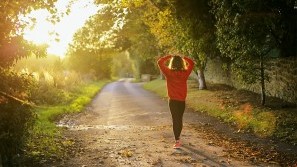 Recommended wellness hotels in Austria
Wellness vacationers in Austria not only have to choose a season, but also opt for one of the diverse regions. For a wellness vacation, short breaks from many regions of Austria can be chosen, which are distributed throughout the country. The different federal states in which the spa hotels in Austria are located, have very different advantages. Altogether one differentiates between nine states:
Voralberg
Tirol
Salzburg
Carinthia
Styria
upper Austria
Lower Austria
Burgenland and ...
Vienna.


All have natural and cultural characteristics that make their visit worthwhile. From vineyards to Waldviertel, from mountains to lakes, from pulsating life to village romance: the many facets of Austria offer the right thing for every wellness holidaymaker.
Relax in the spa surrounded by picturesque mountain scenery in the Alpine republic
Many people come to mind when thinking of Austria: mountains. This means: High alpine landscapes, which guarantee extravagant views after climbing the peaks, a landscape painted as if in the meadows in the distance cows graze. In the distance you can see snowy peaks, where the snow never seems to thaw and sets itself apart from the summer landscape around you. Especially Tyrol in Austria is a popular destination for a spa vacation.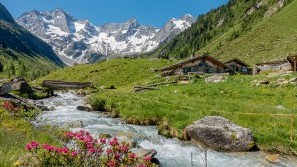 Booking wellness hotels in Austria
Wellness vacationers will find in Tyrol high mountains, which invite along small mountain rivers, vast meadows and idyllic meadows for walks and discovery tours. Nature-loving wellness vacationers will find numerous high-alpine nature parks in Austria as well as the Hohe Tauern National Park, where Tyrol presents itself in its originality. Both in summer and in winter, the diversity of nature in Austria offers plenty of natural attractions to discover. Here wellness tourists can still see golden eagles in the wild, trudge through pinewood forests or pause on idyllic river landscapes. In summer, excursions - from the wellness hotel - to the waterfalls of Tyrol or adventurous excursions through the gorges and gorges of the federal state are worthwhile. Relaxation, however, offers time off at the Tyrolean lakes in summer. After sunbathing, a dip in the water in drinking quality is good. But also in winter, wellness vacationers enjoy well-being moments in Tyrol in Austria.
Winter holidays in a hotel in Austria
Many wellness holidaymakers are drawn to Austria for a winter holiday year after year. Here you will find everything that both the winter sports heart and the wellness heart desires. The spa hotel is the ideal starting point and the mountainous, snowy regions of Austria offer ideal conditions for active winter sports enthusiasts in winter. Popular sports that focus on downhill skiing include:
snowboarding
skiing
sledding.


Even winter hikers, cross-country skiers and snowshoe hikers get their money's worth in the winter ski areas of Austria like Carinthia or Vorarlberg. As soon as the snow falls from the sky, the nature of Austria transforms into a beautiful winter landscape.
Skiers or snowboarders as well as more leisurely winter sports enthusiasts, such as winter hikers and snowshoe hikers enjoy returning home to the cozy spa hotel in Austria, where they can relax in the cold. Anyone who was in the fresh, cold air during the day enjoys the sauna landscape in the spa hotel in Austria even more in the evening. Others let themselves be Spend the day with a massage that promotes regeneration in the spa hotel, to relax the strained muscles and recharge your batteries. Sport makes you tired - and hungry. After a boisterous pampering program, wellness guests enjoy a delicious dinner from Austrian specialties, such as a Tafelspitz or a delicious Wiener Schnitzel.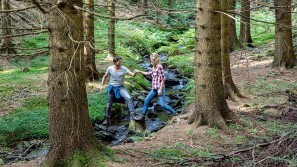 What does a wellness stay in Austria look like?
Wellness as a holistic lifestyle always includes the four pillars of nutrition, exercise, relaxation and social contacts. The cover of these four pillars offers wellness holidays in a new region special opportunities. On the one hand, because in the wellness hotels in Austria there is time to pay attention to them all again.
On the other hand, because our everyday life from far away in another ambience and in another region appears again in a different light. Most spa vacationers in spa hotels in Austria cover the components of social contact during a short break by arriving with their loved one in the spa vacation. That's how the time together is guaranteed! Relaxation usually occurs on excursions through the Austrian countryside, in imposing views or during pleasant breaks on mountain rivers or lakes.
For biking tours or hikes wellness guests move once more. The routine everyday life in which they spend the main time of everyday life sitting, is counteracted by long trips through Austria. But also culinary wellness vacationers in Austria experience something new. Wellness tourists get a rich selection of regional dishes offered. Representative of Styria are, for example, the fresh salads prepared with pumpkin seed oil.
Tyrol on the other hand shines with the typical dumplings and donuts. In the wellness hotels of Austria, you can be sure that everything is handmade and is conducive to body and mind.