Healthy sleep

Our selection of offers on the topic
0 Hits to your selection
Healthy sleep - wake up refreshed
Rested, full of energy and with new strength ...
This is how we feel after a restful night. Because "sleep is to a man what winding up is to a clock", as the philosopher Arthur Schopenhauer puts it in a nutshell.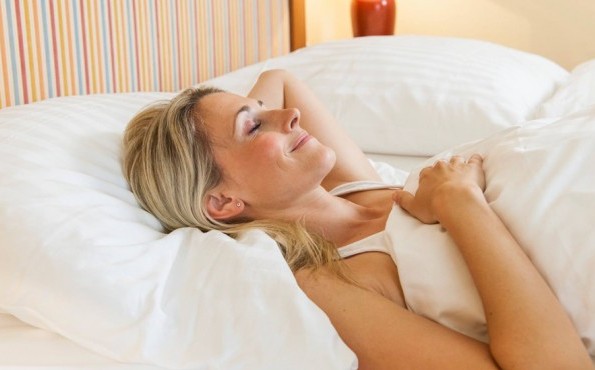 However, more and more people have problems falling asleep
or finding restful sleep. The causes are social phenomena such as an accelerated working world, increasing burdens due to stress and a lack of work-life balance. Even on holiday, it is then often not possible to find the desired rest. That is why many Wellness-Hotels & Resorts place special emphasis on a healthy sleeping environment for their guests.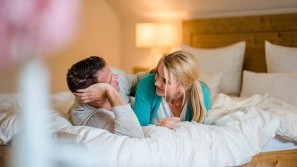 At the Parkhotel am Soier See in Upper Bavaria, guests can have a sleep diagnosis carried out in their hotel room with the help of a small device and have their sleep profile evaluated. For this purpose, a sleep analyser records the depth of sleep and thus allows conclusions to be drawn about the quality of sleep and possible sleep disorders.
At home, for example, you can take a gentle evening stroll to
find peace and quiet after a hectic day. These and other relaxing evening rituals have a sleep-promoting effect. It also helps to keep a close eye on what eating habits have consequences for your night's rest. Too much alcohol, heavy, sour or spicy food can lead to a restless night. And last but not least, the choice of a suitable mattress and appropriate bedding is also important.
Sleeping well in the wellness hotel
That is why many wellness hotels offer a "pillow menu" so that guests can choose the pillow that is most comfortable for them. At the Jammertal Golf & Spa Resort in southern Münsterland, the electricity circuit in the room can be completely switched off for a healthy night's sleep.
Our Healthy sleep-Tips for you
Relaxation through cuddling
In fact, physical contact leads to more satisfaction. The reason is the happiness hormone oxytocin, which is released during cuddling. The same effect can also be achieved by caressing your beloved pet.
Meditating in balance
US scientists have discovered that meditation has a positive effect on the brain: It blocks the zones in your brain that are responsible for fear and poor concentration. At the same time, the areas that are responsible for mindfulness are connected stronger. So if you meditate regularly, you will create an inner balance!
Relaxing in a blink of an eye
The muscle relaxation practice 'light' transforms even the most stressful office day into a relaxing experience. Stand up straight and tense your fists, facial muscles, as well as your butt muscles at the same time. Count to ten and exhale.
Even more about Healthy sleep