Wellnesshotels central Germany

Across the German Republic: Wellness and spa-breaks from West to East. The geographical center of Germany connects such diversified landscapes as the Niederrhein, Münsterland, Sauerland, Moselle and Nahe, Saxony-Anhalt and Brandenburg. These constitute the heart of the republic. This tourist region is accordingly varied in appearance.
North Rhine-Westphalia
 

in the west of Germany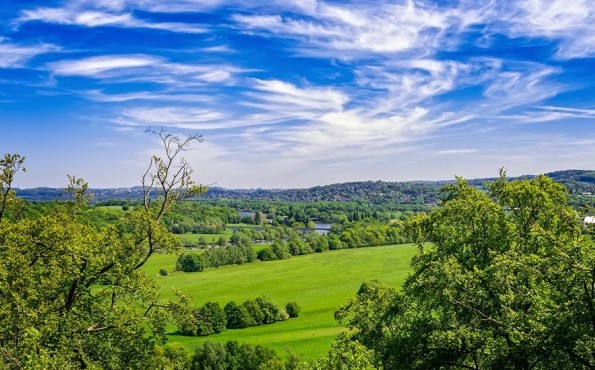 is the most populated state. The Ruhr and major cities like Cologne and the state's capital Düsseldorf offer an exciting urban lifestyle. At the same time, there are over 3,000 natural parks, gardens, and manifold countryside – all of them perfect retreats from everyday stress. Additionally, charming wine countries such as Ahr, Mosel and Nahe are easily within reach. Spa- and Wellness-Hotels in the area benefit from the exciting tension between urban culture and nature affording an extraordinarily effective wellness experience.
Across Sauerland and Siegerland, with their smooth hills and rare moorlands, the traveler reaches the Harz region.
The low mountain range has obtained various awards for its outstanding landform:
UNESCO world-heritage, natural park, and many more. The Harz is where Goethe's famous story Faustus takes place. Here you may plunge into nature, sophisticated cultural enjoyments, and high-class wellness at the same time. Brandenburg welcomes its guests with its gentle quiet forests and lake-districts.
If you remember Fontane's Traveler Reviews,
you'll experience the fascinating beauty of the Märkische Lake now and in the past. Lakes and moorlands characterize Saxony's Oberlausitz. In addition, you'll find splendid castles, well preserved Art Nouveau mansions, and in Görlitz, the most eastern city of Germany, another UNESCO world-heritage location that earns its title from its innovative landscape architecture. 
Across Germany, from west to east, the republic's heart offers its guests exquisite Wellness- and Spa-Vacations as individual and manifold as the area itself. If you follow the links below you'll find information on the hotels' specialties.