Tested wellness hotel quality >>

Tested wellness hotel quality
Wellness-Hotels & Resorts: We set the standards
Our quality promise: We are the 1st address for wellness in the hotel. - Since 1997, we have been selecting sophisticated wellness hotels from the bulk of the masses (according to independent hotel guides). With the hotel partners gathered under the wellness tree and their select quality, we create reliability and trust, especially for our guests.
This is why we focus on verifiable quality from the very beginning.
To this end, in 1997 we defined binding criteria which all hotels must fulfil in order to receive our coveted trademark: The "Wellness Tree" guarantees, among other things, a quiet natural location, a minimum four-star level, attractive and well-kept wellness areas, trained staff, sustainable use of energy resources and a special Wellness Vital kitchen. The wellness criteria developed by us set standards in the industry, which are also used as a guideline by the two largest German hotel associations, DeHoGa and IHA: They adopted the criteria of our "Wellness Tree" back in 2004 as the benchmark for the official definition of a wellness hotel in Germany.
The following criteria are checked externally by TUV Rheinland in our hotels every 24 months at the most. The three day examination takes place as a mystery check and covers the departments Reservations, Hotel, Gastronomy and of course the Spa and Wellness department including treatments.
Trademark "Wellness Tree" Wellness-Hotels that carry it guarantee: 4 to 5-star hotels
▪ Attractive, well-cared for and spacious spa and wellness areas with pool, saunas, beauty treatments, sports and relaxation facilities
▪ Close to nature & relaxed atmosphere
▪ Comfortable rooms, bathrobes and towels at your free disposal during the stay
▪ Balanced wellness cuisine in gourmet quality
▪ Extensively qualified, friendly staff in all areas of the hotel
▪ Cultural and leisure activities for an interesting stay
▪ Environmentally conscious hotel management and a high level of cleanliness & hygiene
▪ Contractual obligation of the hotel to continuous quality control and quality assurance
Our detailed Wellness Hotel & Resorts quality standards can be downloaded here as a PDF file and listed again here:
The wellness hotels gathered under the "wellness tree" have
According to German Hotel and Restaurant Association (DeHoGa) and a service quality that is customary in the upscale hotel industry.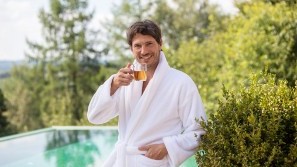 Close to nature
The wellness hotel is situated in the open countryside or
is located in or near a park (e.g. spa gardens) or
The wellness hotel has a nature/park connection within five minutes walking distance
Environmentally conscious management
The hotel has implemented an environmental management system, in particular
The guest receives information on how to behave in an environmentally friendly manner
Employees receive information and / or training on environmentally friendly behaviour
Use of environmentally friendly washing, cleaning and polishing agents
Measures to save water / energy
Waste management:
Waste prevention measures
Composting / waste separation
Recyclables collection system (at least in the kitchen)
Measures to minimise pollutants
Measures to conserve raw and valuable materials
Emission-free areas
Areas without sound (relaxation rooms / library)
Fragrance-free areas
Wellness-Vital kitchen as part of the offer
All meals include at least one dish based on a complete diet
All meals include at least one low-fat meal
At least one vegetarian dish (without meat, fish, poultry or products made from it) in the offer
Mostly fresh fruit and vegetables are used
Products from controlled organic cultivation and species-appropriate animal husbandry are used wherever possible
The individual nutritional needs of guests are taken into account
Wellness and spa centre with offers for movement, relaxation, regeneration, beauty and body care: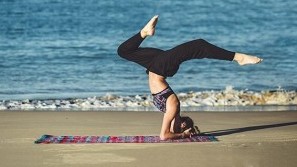 General
Permanent hygiene implementation and control
Proper care and maintenance
Daylight / fresh air
Location in the house: no need to cross conference or restaurant areas to reach the house
Drinking water and fruit at free disposal
If spatially possible: offer of a Spa-Bistro
Changing room area (if out-of-house day guests are accepted)
Separate sex showers / toilets
Lockable clothes locker
Seating arrangements
Washbasin with hair dryer and mirror
Shelves for bags, towels etc.
Bathing area
Opening hours daily from 11.00 to 21.00
Overall impression: interior design, optics, acoustics, air
(feel-good atmosphere must be right)
Sauna world
infusions / ceremonies (regular or by arrangement)
Daily minimum opening hours (9.00 - 19.00 hours) of one sauna facility
Number of saunas inside - at least 2 - For your information: Different sauna types are assumed: hot / dry (e.g. Finnish sauna) or warm / slightly humid (e.g. tepidarium) or warm / very humid (e.g. steam bath), whereby a hamam is not recognised as a sauna type.
Minimum sauna size 8 seats. One additional sauna place for every 10 rooms.
Fitness, sports, stress management
Fitness area with professional fitness equipment (back and strength)
Daylight and fresh air in the fitness area
Qualified professional support is guaranteed
Initial instruction by qualified employees is ensured
Sports (e.g. personal coaching, cardio, back training, Nordic walking, outdoor activities, gymnastics)
Room for gymnastics
Experience programme: Promotion of the community experience without group pressure inside or outside the house (e.g. hikes, events, etc.)
Treatment offers
Offer times at least 8 hours six days a week
Application rooms with daylight and direct fresh air supply as far as possible
Application rooms of at least 10 sqm, with washbasin / shower.
Cosmetics (e.g. facial treatments, nail and foot care, peeling, relaxing massage)
Physiotherapy (e.g. lymph drainage, foot reflex massage, shiatsu, full body massage)
If available:
Body treatments (e.g. baths, Kneipp, Felke, moor, hamam)
Health Care (e.g. traditional Chinese medicine, acupuncture, acupressure, health check)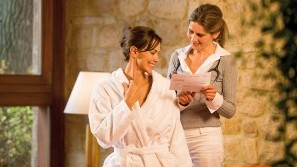 Advice & support
Services are provided exclusively by employees trained and qualified in the specialist field
Advance consultation and booking (scheduling) possible
Wellness and health tips for your home
Qualified information offer (e.g. Wellness-ABC)
Offer of an individual consultation in a separate room (e.g. wellness reception) by trained staff
Care service in the wellness area
Offer design
Additional towels + bathrobe on loan for wellness guests included in the package price
Use of sauna and swimming pool for wellness guests included
Duty to inform: Are there any offers for children and young people? (Information on this in the hotel brochures/Internet)
Obligation to inform about access regulations for out-of-home guests (in the hotel brochures/Internet)
Quality assurance
The hotel regularly undergoes external quality inspections (these are currently carried out by TUV Rheinland). Any defects discovered during the inspection are rectified by the hotelier within six months of receipt of the evaluation.