Wellnesshotel Saxony-Anhalt

Wellness and spa-break offers in Saxony-Anhalt. Diverse and down-to-earth like Saxony-Anhalt itself are the offers of our wellness hotels in the region. Many wellnesshotels make great use of their location close to nature.
Hiking in the lower-mountain range Harz - Wellness for body and soul
The national park Harz is one of the most popular tourist regions of Germany. The 'Brocken', the highest mountain of the region, is perfect for hikes but also for paragliding. As a starting point for a hike serves 'Ilsenburg', a small village charming with beautiful architecture and a historical monastery church. The wellness hotels of the region offer guided hikes, maps and everything else you might need. Who wants to speed things up can also rent mountain bikes.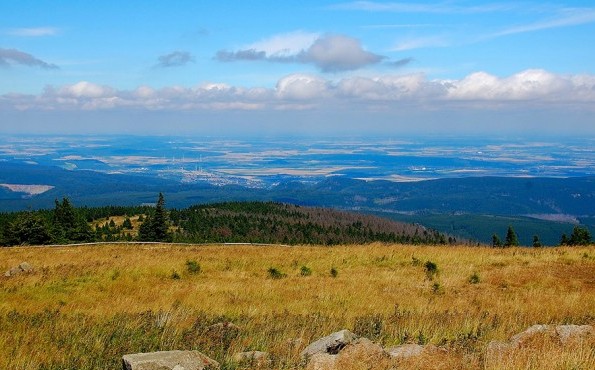 After being physically active there is nothing better than to enjoy some relaxing wellness treatments. In our wellness hotels you can
Relax your muscles and get fit for the next day by enjoying a massage
Exchange the best hiking routes while visiting the sauna or
Do absolutely nothing while getting spoiled with a beauty treatment
Pure winter wellness
But Saxony-Anhalt is not only worth a visit during summer time, also during wintertime wellness hotels offer many appealing arrangements. In the area around 'Bad Sachsa' for example, one can undertake beautiful hikes, go skiing on the mountain 'Ravensberg' or luging at the sledging slope. 
For those who don't want to get out in the cold or just come from outside, the spa area offers everything you need. Here, you can forget the winter for a little while and enjoy all kinds of treatments. Especially advisable for the cold season is a sauna visit as it strengthens the immune system and is good for the cardiovascular system.
Culinary specialties from Saxony-Anhalt
The wellness hotels do not only impress with their spa areas but also with their cuisine. On the menu one can find regional and fresh ingredients. The Harzer cheese is even known in other countries than Germany. Don't get discouraged by its smell: it tastes very good!
World cultural heritage in Saxony-Anhalt
Next to wellness and relaxation, Saxony-Anhalt is also a centre of culture. One cannot talk about Martin Luther without thinking about Saxony-Anhalt. Further world culture heritages are
The Bauhaus Dessau
The collegiate church and old town from Quedlinburg and
Parks and gardens Dessau-Wörlitz