Enjoy a weekend for two >>
Wellness Weekend: Invigorating, Good
A wellness break, with a mixture of relaxing treatments in the spa and outdoor activities in varied natural surroundings, is very popular with all age groups. No wonder, because a wellness break in a high-class, easily accessible wellnesshotel of the 4 and 5-star category offers relaxation for couples, is a perfect holiday destination for friends or buddies, families or even singles. Wellness stands for a lifestyle that is health-oriented and at the same time a lot of fun. After a long bike tour or a round of golf, you can enjoy a wellness offer such as a professional massage or a thalasso-bath in the hotel, and then round off the evening with a light vitality menu with regional specialities. This is how a weekend stay or longer with a holistic approach is designed - a combination of activity, pleasure and relaxation.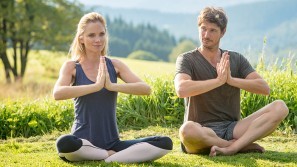 Where can I find wellness offers for a spa break?
Nowadays, short breakers can find numerous offers for wellness holidays on the internet. However, most wellness offers are not necessarily qualified, as wellness is not a protected term. Short-break holidaymakers who want to play it safe when booking and planning their wellness weekend should stick to verified wellness providers. The Wellness Hotels & Resorts, for example, only present wellness hotels on their site that meet the official quality criteria recognised by Germanys hospitality colaboration (DEHOGA). Even if the wellness offers sometimes seem a little more expensive, it is still often more sensible to travel to a top-class wellness hotel than to grab the next bargain. Quality has its price.
Invigorating spa break: the four pillars of Wellness
Wellness is a holistic lifestyle that comprises the four pillars of nutrition, fitness, social contacts and relaxation. All short holidaymakers also experience these pillars even during a weekend-trip. In the stress and hectic pace of everyday life, many people forget how important it is to treat themselves with care. At a Wellness Weekend break they get to know how this can look like.
1. nutrition
Everyone knows that healthy eating is important. But what does "healthy" actually mean? Is there only one right way to go here? During a wellness weekend, short breakers have the opportunity to get to know different dishes and find out which form of nutrition suits them and their needs best. Others, on the other hand, only want to enjoy culinary delicacies once again. These gourmets will also find a delicious dish on the menu of the Wellness Vital kitchen on their spa weekend.
2. sport and fitness
Regular exercise should actually be part of every day's schedule. Nowadays, however, it is difficult to get up for sports activities once you have arrived home in comfort. Or maybe you just haven't found the right kind of sport for yourself yet? During a wellness weekend, short breakers can try out one or the other sport. Athletes who have already found their passion will benefit from offers for their sport. For example, some wellness hotels offer golf games or cycling tours during the wellness weekend.
3. social contacts
While some wellness holidaymakers are looking for time for themselves in the wellness weekend, others like it a little more sociable. They come as a couple, with friends or family for a Wellness holiday. Social and emotional contacts are an important part of our well-being. All the better if they can enjoy this time together during their wellness holiday without worries and can dedicate it unconditionally to each other.
4. relaxation
For many, the search for relaxation and recuperation is the main motive for a relaxed weekend - the escape from everyday life into an oasis of relaxation. Far away from the duties, short breakers have the opportunity to take a deep breath for a few days. All those who are regularly under stress benefit from the relaxing wellness treatments in the spa and from the stress reduction methods taught during the wellness holiday.
Why should I book a wellness weekend?
A Wellness time out makes sense for all those who want to relax in a holistic way without much planning. Here short holidaymakers can take advantage of the wellness offer without time pressure, for which there is no time in everyday life. A wellness break is a good opportunity to try out new leisure activities, for example. How about exploring nature off the beaten tourist track on a mountain bike?
Or you can experience the forest from a completely new perspective in a high ropes course. In addition, the fitness equipment as well as the course programme of the wellness hotel offer the opportunity to get to know new sports. It's not a matter of being sporty, but of gentle activity in harmony with nature. A wellness holiday therefore consists of a balanced combination of wellness offers - from active elements to phases of rest and relaxation.
The different concepts in the wellnesshotel ensure that every holidaymaker can find an attractive wellness offer for him or herself from a wide range of options. Do you love the sea? If so, then wellnesshotels with the Thalasso wellness offer could be an opportunity to get to know the sea from a completely different perspective. Treatments with the natural products of the sea such as algae and mud make a wellness weekend unforgettable.
Others, for example, have heard about the wellness offer of the ancient Indian teaching of life Ayurveda and would like to get to know it themselves and try out the concept for a few days. During a wellness weekend those interested will get an insight into the wellness offer Ayurveda, which covers many areas of life and aims to prevent diseases before they develop.
Ideally, a wellness weekend provides refreshing experiences that short holidaymakers can arrange according to their own ideas. Of course this also includes the question of who the guest prefers to spend a wellness weekend with.
With whom to go to a wellness weekend?
Wellness shortstays are perfect for relaxation. While some short breakers prefer to spend this time with their partner, others prefer to travel with people from their circle of friends. For couples, wellness weekends offer ideal opportunities for a romantic getaway for two. Neither partner has to worry or worry about anything - they can safely leave their everyday life at home. Instead, the focus is on togetherness, pampering and enjoyment as part of the wide range of wellness treatments.
Wellness with friends is also popular. None of the friends have to make any special effort for joint meetings, but all simply arrive and can enjoy the time together from then on. Girlfriend wellness or wellness with your friends are the keywords here for great experiences. The ideas of an ideal weekend often differ greatly between the two sexes. Men often prefer action during a wellness break.
Cycling tours through mountain landscapes or water sports on a nearby lake are great options. Girlfriends like to use their time together for relaxed excursions into nature, long conversations in the spa or a joint beauty treatment. More and more women are also spending their hen night in a wellness hotel. There is plenty of time here to reminisce with their closest friends during the wellness weekend, to make wedding plans and simply enjoy the wellness facilities.
Families are also drawn to the wellnesshotel not only for a weekend. Some of the hotels have specialised in the mix of large and small short breaks. The little breakers romp well looked after in children's areas with children's pools, children's playrooms or playgrounds. Qualified personnel ensure that nothing happens to the young guests. Knowing that the children are in good hands, parents finally have time for themselves again. From dinner together to treatments for couples in the spa: the wellness treatments for couples offer the short break from the sometimes stressful family routine that some parents long for from time to time.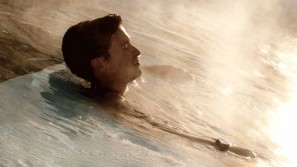 In times of constant availability and between everyday life and work, there is little time for oneself. A break during a wellness weekend is therefore also a great opportunity for wellness holidaymakers travelling alone. You can plan your daily schedule individually according to your own needs and requirements, without having to consider the wishes of others. Your own well-being is the focus of such a wellness weekend. Should the desire for social contacts arise during the wellness holiday, this is also no problem. Whether at the various wellness offers, at the buffet or at events in the wellness hotel: the guest will find social contacts - if desired - during the spa weekend.
Wellness break: What can I experience?
Hours of relaxation in the wellness area, boundless enjoyment with fine culinary delights or action-packed sports all around the wellness hotel: in their Weekend, short breakers can experience exactly what they are looking for. Nothing is obligatory here.
The partner hotels of the Wellness Hotels & Resorts are ideal for a Wellness Weekend. All the wellness hotels that have been awarded the "Wellness Tree", the quality seal of the Wellness Hotels & Resorts, are located in a natural setting directly in the countryside. Just five minutes of outdoor exercise makes stressed city dwellers happier and more relaxed - this is what English scientists have found out.
During the weekend break, the view of nature allows the brain, which is flooded with stimuli, to come to rest. The green of grasses and leaves has a calming effect on the eyes. By the sea or in the mountains, the view of the distant horizon has a similar effect. Therefore it makes no big difference in which landscape region in Germany, Austria or South Tyrol the Wellness Weekend is spent: Whether in the mountains, by the sea or in the green heart of Germany - leisurely walks, easy hikes, Nordic walking or short bicycle tours are possible almost everywhere.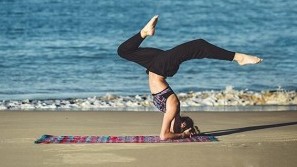 As different as the locations of the owner-managed partner hotels of the Wellness-Hotels & Resorts are, as different are the wellness offers. From the wellness concepts Ayurveda to Thalasso, from Felke therapy to peat baths: during the Wellness time out, short breakers can gain a great insight into the different wellness concepts.
Of course, the short trip also focuses on wellness treatments. Most of the hoteliers always offer popular wellness offers such as the classic Swedish massage, but they also supplement their repertoire with other wellness treatments that fit in with their concept.
Wellness weekend: What should I take with me?
Wellness breaks serve to improve your own well-being. Clothing that makes it easy to feel good is therefore ideal. It also makes sense to pack swimwear for the spa as well as sportswear for possible participation in fitness programmes for the Weekend. Clothing adapted to the weather for outdoor activities should also be included in your luggage for a short holiday.
Otherwise, only the utensils for daily use should be packed in the suitcase. Catering during the short break is provided by the hotel. In addition, guests on short breaks will find a bathrobe, slippers and towels for the hotel's wellness facilities in every room.
For the evening you are welcome to bring something chic with you. Many short-stay visitors like to take the opportunity to dress up for dinner and perhaps a drink in the bar.
What is the best way to plan a wellness break?
The Wellness timeout can be planned long in advance or spontaneously. Most short breakers accept a journey of 200-300 kilometres and a journey time of two to three hours for a wellness weekend. In the case of a spontaneous short break, wellness holidaymakers can contact the wellness hotel shortly in advance - either online via e-mail or by telephone - and find out whether accommodation is still available for the desired wellness weekend. Here it can be discussed whether and if so, which wellness offers the guest would like to have during the wellness weekend.
It is always a good idea to book wellness offers in advance. In this way it can be guaranteed that staff and rooms for the desired treatments are available in the wellness hotel during the wellness weekend.
It also makes sense to book the wellness offers well in advance for short breaks, who like to book their wellness weekend well in advance. In some wellness hotels it is also possible to book only one treatment period. After an agreement with the spa staff on site, the guest then decides on a specific treatment that is right for him at that moment.
What does a Weekend in a wellnesshotel cost?
The price for a Wellness Weekend cannot be fixed in a lump sum. The variety of possibilities is too great to arrange a Wellness Weekend. For example, short breakers can book individual wellness offers or participate in special sports courses or excursions. At the same time, there are different booking options. Either the holidaymakers book a wellness offer, which includes additional services such as a treatment in addition to the overnight stay, or they select only the overnight stay in advance and decide on additional extras. Often the season and the time period also influence the price of the wellness weekend for short breaks.
Are there also workshops in the Wellness break?
Many wellness hoteliers use their own rooms for seminars or workshops as part of a wellness weekend. Very different wellness offers are popular, especially fitness types such as yoga or relaxation methods such as meditation. At the same time, many wellness weekends offer short breakers the opportunity to take part in mindfulness training such as mindfulness hikes.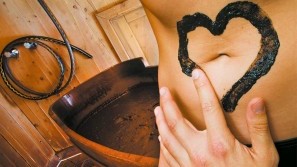 Wellness and spa break: Voucher
A voucher for a wellness weekend is a great gift. It is suitable for any occasion and can be personalised accordingly. At a time when time is a rare commodity, it is all the more enjoyable to give away time to feel good together. A wellness break is the perfect time to enjoy the time together and to pursue the interests of the presentee. The presentee is a connoisseur? Great, then you can enjoy culinary delights together in the hotel restaurant. The presentee loves massages? That fits, how about a Hawaiian Lomi Lomi Nui Nui massage. Wellness vouchers from the Wellness Hotels & Resorts can be redeemed in all partner hotels of the cooperation for overnight stays, for wellness offers or for a free choice.
Tip: Try out a wellness timeout
A wellness weekend with the right mix of nature experience, exercise, social contacts, relaxation and enjoyment gives new strength and makes short breakers fit for the demands of everyday life in the long term.
With this in mind, we wish you an invigorating, good wellness break!