Wellnesshotel Nahe river

Wellness holidays at the Nahe river in Rhineland-Palatinate: A popular destination for therapeutic fasting. Those who wish to spend a wellness holiday in Rhineland-Palatinate in the Naheland region can combine this perfectly with therapeutic fasting on holiday. Guests are well looked after here during fasting. The area offers ideal conditions for an eventful and at the same time relaxing stay. The region is not only characterised by many wellness offers, good wine, delicious specialities and by the famous gemstone museum in Idar-Oberstein, but also by numerous listed buildings and historical treasures.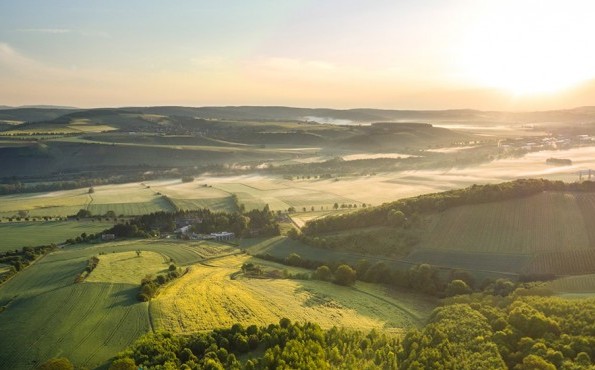 Wellness holiday Naheland: Menschels Vitalresort
Whether for a wellness holiday in the Naheland or for therapeutic fasting: guests are in good hands at Menschels Vitalresort for both. In the organic hotel, therapeutic fasting is accompanied by doctors who are on hand to offer advice and support to their guests. The buildings of the wellness hotel are located in a spacious private park. Here you can be pampered all around and do something good for your body with fasting.
Therapeutic fasting is a cure in which only liquids such as tea, juices or water are consumed. The aim of the cure is to remove toxins and waste products, to cleanse the body and to strengthen the cardiovascular system as well as the immune system.
The two doctors at the wellness hotel also offer medical wellness and regionally specific treatments such as the Felke cure. The latter uses, among other things, natural clay healing earth, but the concept also includes the natural elements of light, air and water.
The wellness hotel also invites guests to its own spa, where they can treat themselves to massages or soothing steam baths.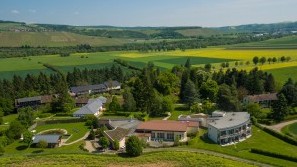 Get to know one of the most beautiful regions in Germany during a wellness holiday in the Naheland region.
The highlight of a getaway in the Naheland is also the magnificent nature. To the right and left of the Nahe River you can discover romantic valleys, sunny vineyards and floodplain landscapes. The landscape is particularly well suited for long cycling tours. Countless natural beauties, colourful flora and expansive views await on the marked Nahe cycle path. And small side routes leading through the picturesque Saar-Hunsrück Nature Park also provide unforgettable impressions. Furthermore, the enchanting Glan Valley is an ideal destination for excursions.
Those who want to go hiking will find numerous marked routes in the Naheland that lead through historic villages, dense forests and past magnificent knight's castles. Along the way, countless cosy inns invite you to stop for a bite to eat.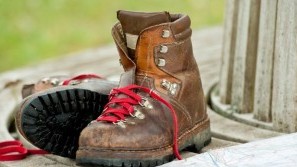 Pilgrimage during a wellness holiday in the Naheland
The Naheland is also a popular pilgrimage region. From May to October, hikers meet here and master all 10 stages of the Hildegard von Bingen Way. Hildegard von Bingen, who lived from 1098 to 1179, is said to have been a healing abbess and a prophetic seer. She was canonised in 2012 and a pilgrimage route was dedicated to her in 2017.
Those who wish to get an impression of pilgrimage during a wellness holiday in the Naheland region can do so on certain dates as part of guided tours. Menschels Vitalresort offers wellness packages with pilgrimage, which take into account sporting as well as spiritual aspects while hiking.
After a long day out in nature, there is nothing more wonderful than being pampered in the spa at the wellness hotel in the Naheland.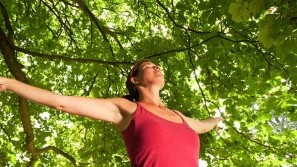 Wellness holiday Naheland: Fit and active
Have you ever tried packrafting? This is the use of backpack boats called "Packrafts". You can simply strap the boat onto your back and set off into the wilderness. Whether on land or water, adventure in nature is guaranteed. But of course you can also do more conventional sports in the Naheland, such as
climbing
golfing
canoeing or
Nordic walking


Wellness holiday Naheland: Simply relax
Whether relaxation on a wellness holiday, therapeutic fasting, pilgrimage, sport or wellness treatments: On a wellness holiday in the Naheland, guests will find a well-deserved opportunity to get away from the hustle and bustle of everyday life. Here, in one of the most beautiful regions of Germany, there is something for every taste.