Time for men

Our selection of offers on the topic
0 Hits to your selection
Wellness treatments for men.
Times when wellness used to be something only for women are long gone. Going to the sauna, biking and enjoying delicious food: Wellness is just as perfect for men as for women.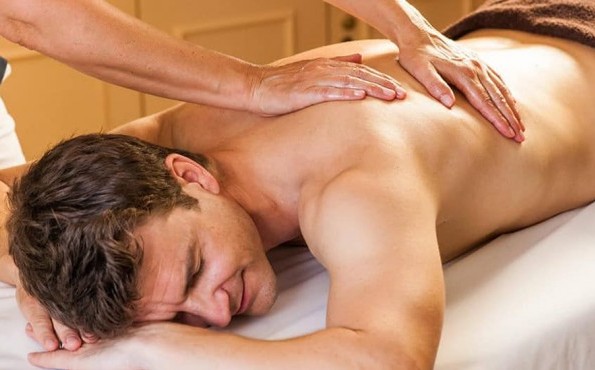 It took men quite some time to discover the advantages
of wellness but we are finally here!
But when it comes to spa treatments, men can nevertheless still learn: Mostly they decide to get simple massages, which is in and of itself a good decision, but there is so much more to discover. Starting from face applications focussed on men skin to whole body treatments, which spoil men from head to toe there are a thousand possibilities to explore.
The 'Wellnesshotel Sonnengut' pampers men's bodies with a revitalizing body program including a body exfoliation made out of aroma oil and dried herbs. After, neck and back massages with combs out of buffalo hair lose bracings and get the blood circulation going.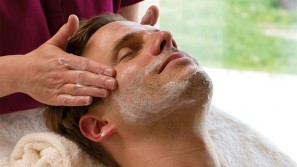 Also the 'Parkhotel Soier See' spoils and beautifies men. Of course also here whole body treatments can be enjoyed but as an extra special there are manicures and pedicures offers just for men.
In the Hotel 'Deimann', the beauticians specifically take care of stressed men's skin. If this didn't convince you dear men, here is the last beating argument: In some spa areas there is even beer like in the 'Göbel's Schlosshotel' 'Prinz von Hessen'.
Times are officially over when men didn't enjoy spa stays!
Our Time for men-Tips for you
Stomach instinct!
Hunger and thirst can take away your focus just as much as a full stomach. Therefore, eat small snacks such as fruit, nuts or yoghurt regularly and drink enough. You will see, that you will never be out of focus again or at least not for that reason. ;)
Sleeping Success Formula 4-7-8
A little trick to fall asleep much quicker is to breath in through your nose for four seconds, hold your breath for seven seconds and breath out through your mouth for eight seconds. Repeat that a couple of times and this exercise will help you breath calmly and relax, which ultimately will help you fall asleep.
Relaxing in a blink of an eye
The muscle relaxation practice 'light' transforms even the most stressful office day into a relaxing experience. Stand up straight and tense your fists, facial muscles, as well as your butt muscles at the same time. Count to ten and exhale.
Even more about Time for men