Time for men

Wellness treatments for men.
Times when wellness used to be something only for women are long gone. Going to the sauna, biking and enjoying delicious food: Wellness is just as perfect for men as for women.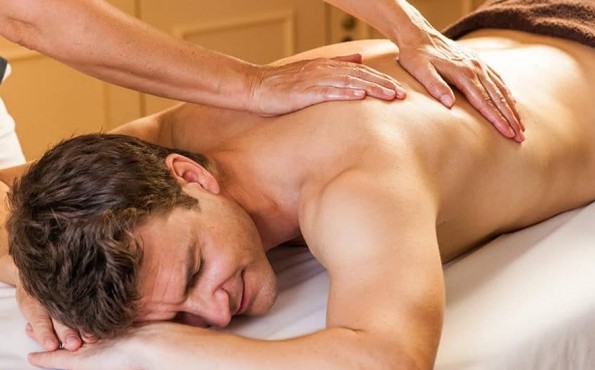 It took men quite some time to discover the advantages
of wellness but we are finally here!
But when it comes to spa treatments, men can nevertheless still learn: Mostly they decide to get simple massages, which is in and of itself a good decision, but there is so much more to discover. Starting from face applications focussed on men skin to whole body treatments, which spoil men from head to toe there are a thousand possibilities to explore.
The 'Wellnesshotel Sonnengut' pampers men's bodies with a revitalizing body program including a body exfoliation made out of aroma oil and dried herbs. After, neck and back massages with combs out of buffalo hair lose bracings and get the blood circulation going.
Also the 'Parkhotel Soier See' spoils and beautifies men. Of course also here whole body treatments can be enjoyed but as an extra special there are manicures and pedicures offers just for men.
In the Hotel 'Deimann', the beauticians specifically take care of stressed men's skin. If this didn't convince you dear men, here is the last beating argument: In some spa areas there is even beer like in the 'Göbel's Schlosshotel' 'Prinz von Hessen'.
Times are officially over when men didn't enjoy spa stays!
Our Time for men-Tips for you
Bitter, please!
Vegetables such as chicory or endive are considered to be particularly healthy thanks to the bitter substances they contain. They have a positive influence on the digestion and function of the liver, bile and pancreas. In addition, they inhibit ravenous appetite due to their strong taste and can thus help you lose weight.
Cross golf
Cross golf does not bring you on a traditional golf course but lets you play on open terrain. Whether it is in the city or on a field: Without too many rules, it is the goal to finish a round with the least amount of strikes possible. The focus lies on having a good time – and of course not hurting others with the golf balls.
Have breakfast like a king
Please do not rush out the door without having breakfast! Your blood sugar level decreases in your sleep and you can boost it again, with high-carb breakfasts like muesli and wholemeal bread. This also gives you enough energy to survive until lunch.
Even more about Time for men