Wellness Spa Resorts Germany

Wellnesshotels in Germany: Between art, nature and sports
wellness does not only mean giving your body new energy, but also listening to your soul. Whether inspiring yoga classes, mindfulness practices or sensual meditation sessions, our German wellness hotels offer selected programmes through which our guests experience wellness as a holistic lifestyle.
However, Germany is not only a wellness oasis, with a wide range of excellent spas and resorts that help their guests achieve a better work-life balance. The diverse holiday country also leaves nothing left to be desired by culture and art lovers, hikers, athletes and gourmets.
Wellness in Germany: Enjoying with all your senses
A relaxing getaway in a wellness hotel in Germany means enjoying with all your senses, both outside the resorts in nature and in the spa. With relaxing massages, vitalising saunas or luxurious cosmetic treatments, guests can unwind and pamper their bodies. Between the regenerating wellness offers, extensive walks through the diverse landscape of the Federal Republic provide unforgettable times far away from stressful everyday life.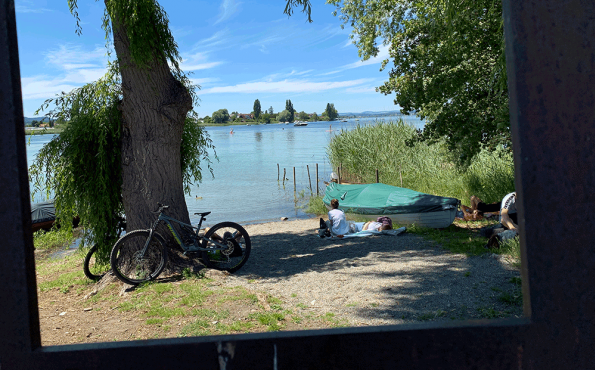 Admire the fascinating world of plants and animals in one of the approximately 100 German nature parks. Smell the invigorating mountain air in the many mountains and enjoy the soothing silence that the unspoilt natural areas have in store for you.
Guests can round off the eventful day with an extensive, delicious dinner and enjoy exquisite, regional delicacies, thus also allowing their sense of taste to enjoy an extraordinary experience. Look forward to sensual moments that bring body and soul into harmony.
Individual arrangements for every preference
A visit to one of Germany's first-class wellness hotels offers the ideal experience for every taste, as the activities available to our guests in Germany are as diverse as their unique personalities.
Vibrant metropolitan areas and historic cities invite you to take a stroll. In many holiday regions, imposing buildings from ancient times and impressive legacies of famous artists and architects also attract visitors. More than 6,200 museums and around 9,000 concerts held in Germany every year promise exciting cultural experiences and are eagerly awaiting visitors.
Needless to say, sport and wellness are not necessarily contradictory, as exercise increases physical well-being and helps to regain vitality. Those who appreciate a balanced ratio between relaxing breaks and sporting activities during their wellness getaway will get their money's worth in Germany's wellness hotels.
Whether it is an extended hike through the picturesque mountain landscapes or impressive dives in rivers and lakes, Germany is both impressive and excitingly diverse at the same time. Decide for yourself how you want to spend your holiday and gather strength from your very personal source of energy.
Short routes and plenty of time for relaxation
If you are looking for a fun and varied break from everyday life, there are many holiday destinations in Germany that provide well developed transportation opportunities and are within easy reach. This is not only beneficial for the environment, but also spares you long waiting times at the airport.
Whether it is spending time together with your family or a pampering short trip with your girlfriends, the short distances also make spontaneous trips possible, for a few days or just for the weekend. This allows the guests of our German partner hotels to benefit from the time saved and invest it in their wellness treatments instead.
Experience regional diversity
Wellness tourists can experience spa and relaxation treatments individually tailored to their needs in our German partner hotels and enjoy them in one of the country's diverse regions. Each of these hotels has its own individual charm and not only promises a first-class wellness getaway, but also relaxation and lots to see and discover.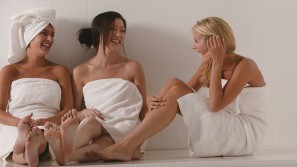 The German North Sea: a wellness paradise for nature lovers
The North Sea region with its unique stimulating climate provides the ideal conditions for a vitalising wellness holiday, as both the cool sea air and the North Sea itself have a high salt content. For a considerable time now, the precious seaweed has been valued for its healing powers, as it supports the health of the respiratory tract as well as the beauty of the skin. Our spas and resorts in this region harness the power of the sea and offer special treatments such as thalassotherapy.
In addition, nature enthusiasts are particularly fond of this region, as the numerous species of birds that inhabit the area invite you to take a walk along the dykes, salt meadows or sandy dunes. If you choose a hotel on the North Sea coast with sea views, you will be rewarded with an additional breathtaking view of the picturesque beaches.
We recommend wellness guests who wish to feel the cool sea air on their skin to choose one of our partner hotels at the following locations:
Husum is an idyllic harbour town that attracts numerous culture enthusiasts every year. This place in North Frisia radiates maritime flair and is ideal for all those who have always wanted to stroll barefoot through the Wadden Sea.
Switching off in St. Peter-Ording
The North Frisian holiday resort of Sankt Peter-Ording is a delightful place to visit, primarily because of its miles of sandy beaches, which invite you to go for wonderful walks, relaxing breaks or a short excursion into the refreshing water. In addition, the unique sulphur spring with its healing strength makes the seaside resort a worthwhile wellness destination.
Visitors who would like to experience wellness as a way of life and at the same time wish to enjoy a game of golf, for instance, will find everything their heart desires on the island of Norderney.
The Baltic Sea: Wellness getaways at picturesque beaches
Spending your holiday in a wellness hotel on the Baltic Sea offers you the opportunity all year round to get to know wellness as a lifestyle and to really unwind. Bright, picturesque sandy beaches, hidden bays and impressive fjords characterise the landscape of this region.
In addition to the soothing sea air, which our guests also experience in the north of the country, the Baltic Sea offers water sports enthusiasts the possibility of surfing or kite surfing. But also visitors who prefer to enjoy their time walking along the beach will find the perfect environment at the Baltic Sea:
Wellness on the island of Rügen
The island of Rügen is famous for its white, graceful chalk cliffs and the dense beech forests. However, it has much more to offer besides these landmarks. If you are looking for a versatile destination by the sea, you will certainly find many places for romantic or vitalizing moments on this island.
The island of Usedom attracts especially with its endless sandy beaches. This is where wellness guests can feel the warm sand under their feet during a pleasant walk, experience the gentle wind on their skin and develop a new awareness of life.
Getaway in Rostock-Warnemuende
The hotel 'Ostseebad Warnemuende' is primarily known for its harbour and the extensive beach boulevard. The maritime harbour town invites you to listen to the sound of the sea and is an ideal place for a short break in a historical atmosphere.
Kiel Fjord: Wellness between the city and the lake
The Kiel Fjord does not only score points with its sea and beach, but moreover with an impressive range of activities and sights for culture-loving wellness tourists.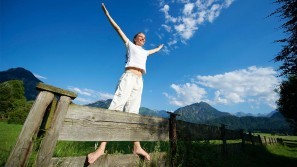 Southwest Germany: Wellness between vineyards and forests
The southwest of Germany ranges from the the Eifel region to Lake Constance and presents itself to its visitors in an extremely diverse way. In addition to the countless vineyards, this region is especially characterized by the untouched nature in the national parks such as the Black Forest. Here the guests can expect numerous, native animal and plant species, idyllic waters and deep forests. Hikers and nature lovers will discover places of retreat in the southwest, where they can treat themselves to a well-earned escape and find inner peace.
Versatile hiking in the Eifel region
As a low mountain range, the Eifel invites you to fascinating hikes along an impressive mountain scenery, past deep blue lakes and splashing rivers.
Sensual vacation in the Westerwald
The wide meadows and dense forests are particularly characteristic of this region, making a hike in the Westerwald an experience for all your senses.
The typical vineyards of the Moselle region spread a truly charming atmosphere and are ideal for a romantic getaway for two.
Between rocks and birches: the St. Wendeler Land
The German low mountain range Hunsrück fascinates with its picturesque mountain landscape and endless beech forests invite you to relax and unwind amid the nature.
The mysterious Black Forest
Wellness in the Black Forest is defined by a combination of mysterious forests, blue waters and rocky mountains. They make the idyllic landscape a magnet for hiking enthusiasts.
Impressive mountains and crystal clear lakes are a must for our hotels in Allgäu. They enable our guests to live wellness actively both within the spa and in nature.
Wellness getaway in the center of Germany: Recover in the heart of the country
Enclosed by the North Sea, the Baltic Sea and imposing mountain landscapes in the south, our guests will discover many places worth seeing even in the very center of Germany. In addition to diverse landscapes, it is above all the historical cities that invite you to go on an exploratory stroll. The center of the republic is diverse and offers something for everyone's taste.
Joy of nature in the Harz Mountains
The Harz, which is known above all for its prominence of the Brocken, presents itself to its guests with impressive cliffs and seemingly endless forests. Here nature enthusiasts can properly enjoy themselves here.
The Rhineland primarily offers interesting metropolitan areas and offers its tourists not only first-class wellness hotels but also an interesting cultural leisure programme.
Deceleration in Münsterland
Wellness tourists will find idyllic peace in the midst of a green landscape in the Münsterland. Away from the hustle and bustle of everyday life, they can unwind wonderfully between horse meadows and forests.
River landscapes in the Niederlausitz
With its numerous rivers and lakes, Lusatia is particularly appealing to visitors who wish to actively enjoy water sports or take a walk along the water.
Switch off in the Sauerland
In the Sauerland, too, the mountainous landscape, countless green forests and lakes such as the Möhnesee lake merge seamlessly with each other. They invite you to explore them on foot, but also attract water sports enthusiasts.
Wellness in Bavaria: relaxation for all senses
Wellness offers in Bavaria can be found above all in regions like:
the Allgäu, 
the Bavarian Forest or 
enjoy Upper and Lower Bavaria.


Here guests will find some of the best wellness hotels for their relaxing holidays and have wonderful hiking and cycling areas such as the Inn Valley right on their doorstep. In the Bavarian Forest, the largest continuous forest area in Germany, you can enjoy the fresh air and impressive nature.
Relaxation in the wellness hotels & resorts in Germany: Spoiled from head to toe
As versatile as the different vacation regions are, as diverse are also the offers, which our partner hotels in Germany provide:
Ayurveda therapy focuses on the harmony of body and mind. With the help of full body massages, cleansing therapies and optionally a relaxing music therapy, this will restore the harmony of body and mind. A healthy, balanced diet completes this package.
Stimulating algae compresses or a bubbling bath in warm seawater: thalassotherapy relies on the healing power of the sea and is increasingly offered in the far north.
In the healing Felke-cure loam baths, hay flower packs and seat rub baths are used. Combined with the vegetarian diet and relaxation breaks, guests can regenerate wonderfully. This offer is currently only available in southwest Germany.
Our health and healing offers are intended for those who consider health and the prevention of certain diseases to be the main focus of their trip. They experience Wellness as a concept for the whole life and are cared for by medical specialists. In this way you return strengthened from your Wellness vacation.
Being relaxed throughout the year
A vacation in Germany is not just a successful getaway for couples, friends or the whole family during the summer months. Many of our Wellness hotels attract with special offers for the cold season and especially the mountainous vacation regions promise fun and relaxation in winter as well.
Discover the charm and the quality of our German spas and resorts and inform yourself about the large range of offers of our partner hotels now.