Wellness Tourism Association

Shaping the future of wellness tourism:
Incorporated as a not-for-profit and launched in January 2018, the Wellness Tourism Association (WTA) is a global network for qualifying DMOs, hotels/resorts/retreats, tour operators, travel advisors, wellness practitioners, media, partners and others with an interest in supporting the global wellness tourism industry.

The vision of the WTA is to be the voice of the industry. Its mission is to develop industry standards with the creation of definitions, educational initiatives and networking opportunities. The WTA is one community, working together to shape and support the sustainable future of wellness tourism for the global good.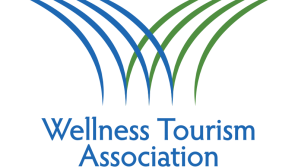 Speech by the Chairman Andrew Gibson
Welcome to the Association for Wellness Tourism (WTA).
This association was founded to offer the possibility to become a member of a network to all those who are connected with or interested in wellness tourism. They then have a voice in the industry and the opportunity to help shape the future of wellness in a sustainable way.
One of our first goals is to agree an industry-wide definition of what constitutes wellness tourism and wellness travel. The definitions are an effective way to create standards and credibility in this global field. This in turn makes it attractive for many operators and companies looking for a competitive advantage.
Wellness tourism is not a new industry. Since the time of the Roman Baths, people have been making both national and international trips where health or well-being is a priority. More recently, the typical wellness holiday may consist of an all-inclusive package including accommodation, healthy meals and fitness or other wellness activities.
Many other types of travel and holiday options may also fit into the wellness tourism sector if and where the trip is attributed a secondary benefit of well-being. For example, holidays with activities such as hiking, walking, cycling or kayaking; yoga or meditation sessions, spa treatments or healthy culinary activities.
As an association, it is vital that we work together to define our industry. In this way, we provide the public with guidance to help them recognise legitimate and credible wellness providers and operators. The WTA also works with leading wellness organisations and educational authorities for the benefit of the industry to ensure a consistent message and development for wellness tourism. We welcome anyone who is involved or wishes to be involved in the development of wellness tourism - from operators to suppliers and travel agents.
Our main objectives are:
Creation of common standards
Education and awareness raising on wellness tourism and the different categories that are included in this growing sector of the industry
Provision of a networking platform for those working in the sector

As with all associations, the objectives and targets are set by the members. We encourage you to join us in shaping the future of this growing and evolving global industry.
Shape the future of wellness tourism with us.
Andrew Gibson
Chairman, WTA
To the WTA website: https://www.wellnesstourismassociation.org