Mums and daughters
Wellness - Spa Break for Mother and Daughter: relaxing together
Spending some quality time together is a great experience from time to time for mother and daughter. Talking about important topics, enjoying beauty treatments and having a nice dinner offers the perfect opportunity to bond even more.
So what about taking a special event as an opportunity to spend a wellness weekend together?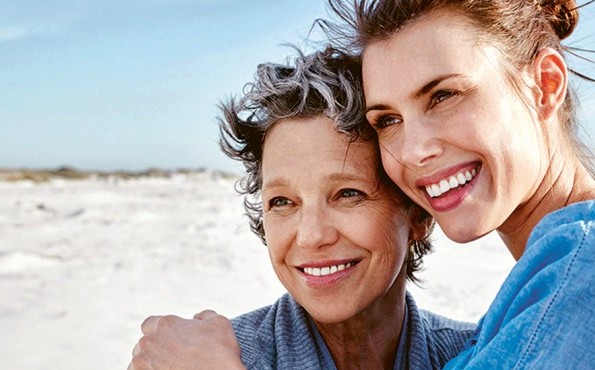 Those events could be:
Birthday
Christmas or
Mother's day
Beauty and wellness treatments for mothers and daughters
Many wellness hotels offer special mother and daughter packages. Here, relaxation and pure wellness are guaranteed: Starting from cosy bathrobes in the hotel room to the beautiful spa area where you can enjoy a glass of champagne. After manicure and pedicure, enjoying a massage together, which is followed by a sauna visit will make your stay perfect and unforgettable.
For the small appetite the spa bistro area serves salads, soups and even homemade cake. Mother and daughter wellness for soul and body!


Active programs for mother and daughter
In case you don't want to spend your whole day in the spa area, our wellness hotels offer also fun active programs. Here you can find amongst others:
Aqua gymnastics
Yoga
Pilates


Or what about a cooking course where you discover the secrets of the wellness-vital cuisine? While trying the new learned recipes at home, you can already plan your next wellness vacation. But also shopping tours are very popular. Especially because after a day filled with good food and buying clothes there is nothing better than to return to the hotel and continuing with an exquisite wellness programme.
Our Mums & daughters-Tips for you
Sun protection
In case you cannot get enough from the sun, you should eat a lot of red, orange and green vegetables and fruit. Spinach, peppers, tomatoes and watermelon can help prepare your skin for the effect UV rays have on it.
Beauty from the inside
Most people know body oils that are applied onto the skin and are supposed to have a tightening effect. But did you know that oil also works from the inside? Oils such as sunflower and safflower oil that contain a lot of linoleic acid as well as the cell protecting vitamin E ensure a firm and tight skin.
Shared happiness
Are you in a bad mood? Then go and make other people happy! No matter if you do so by spending money to charity, writing your grandparents a letter or carry the shopping bags for your elderly neighbor: You will quickly realize that doing something good for somebody else will make you happy as well.
Even more about Mums & daughters