Wellnesshotel Lower Bavaria Germany
Wellnesshotel Lower Bavaria Germany
Wellness and spa-breaks in Germany´s region of Lower Bavaria:
Relax in idyllic surroundings. Wellness in Lower Bavaria region is always worthwhile, because the region is one of the most beautiful and popular holiday regions in Germany. With historic cities such as Deggendorf, Passau or Straubing and unique landscapes, the region in the south is always worth a visit. Whether for an active holiday, a city break, a spa holiday or just about everything together: Lower Bavaria is simply a great holiday region.
The nature in Bavaria is breathtakingly beautiful in many places. So there are crystal clear mountain rivers, lush green landscapes and impressive mountain scenery. Many climatic health resorts and cycle paths invite you to discover and relax. Lower Bavaria is therefore a special tip for anyone who wants to discover a diverse region.
Wellness in Lower Bavaria: Diversity on vacation
Who makes a wellness trip to Lower Bavaria, has many recreational opportunities both in summer and in winter. That's the way to go in the summer
hiking
golfing
cycling and
go for a walk


A great hiking route is, for example, the Weltenburgrunde. The 12,3 km long route leads past the Hermitage Klösterl, the Danube at Weltenburg and through a beautiful piece of forest with an impressive flora. The diverse route enchants visitors with great landscape and architectural creations.
But even winter is great for getting active in Lower Bavaria. Possible activities are then:
winter walks
Cross-country skiing and
Snowshoeing


So it is not surprising that in Lower Bavaria, many guests decide to turn into a spa hotel, after spending the day with many activities in nature. Wellness breaks in Lower Bavaria provides active vacationers with the necessary relaxation.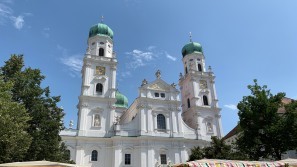 Wellness holiday and spa-breaks in Lower Bavaria: Passau experience
In the east of Lower Bavaria visitors will find Passau, also called the Three Rivers Town. This is where the Danube, Ilz and Inn come together to create a splendid river picture. Incidentally, the baroque old town Passau was already created by Italian masters in the 17th century and is great for strolling and strolling. If you want to experience the city from a different perspective, you should definitely take a boat trip on the Danube. Good restaurants and great places to visit just waiting to be discovered.
Experience culture in Lower Bavaria
The region of Lower Bavaria also offers many attractive cultural offers. How about, for example, a visit to the festival European Weeks in Passau? Every summer, visitors are offered great theater performances, classical concerts and exciting guided tours of, for example, the castle park. Other attractive sights and events in Lower Bavaria are:
Monastery Weltenburg in Kehlheim
Liberation Hall Kelheim on the Michelsberg
Veste upper house in Passau
St. Stephen's Cathedral in Passau
Kuchlbauer tower in evening mountain
Castle Prunn in Riedenburg
German Museum in Munich
Museum Village Bavarian Forest in Tittling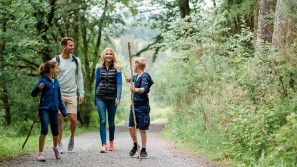 Lower Bavaria: excursions for young and old
Also children are mostly enthusiastic about Lower Bavaria, because there are a lot of exciting excursion possibilities. So a visit to the Satzdorfer See near Cham is a great experience for the whole family. Here you can not only go swimming but also fishing and picnicking. Or how about a trip to the Bayern Park? Thrilling roller coasters and exciting wild water courses are just waiting to be discovered.
For those who prefer a more comfortable atmosphere, visit Tierpark Straubing. Here you can experience animals in the wild and even feed them - a guaranteed unforgettable experience.
Spa hotels in Lower Bavaria: Hotel Sonnengut | Bad Birnbach
A spa hotel like the Hotel Sonnengut provides the necessary relaxation room that guests desire during their spa holiday in Lower Bavaria. Located on a sunny mountain slope, the house has a large spa area. This includes various saunas, pools, a medical wellness center and treatment rooms. Guests can enjoy cosmetic treatments as well as peat packs, thalasso treatments or a hot stone massage.
Nature also has a lot to offer. For example, the largest golf mecca in Europe, with a total of 15 places, is located near the hotel. Especially if you spend a lot of time in the fresh air during the day, relaxing in the evening is really good. In the spa area with Bad Birnbacher thermal water you can relax, unwind and simply switch off. After such a relaxing evening there is nothing better than to go to the beautiful bedrooms, which have been furnished with great attention to detail.
Spa Hotels in Lower Bavaria: Der Eisvogel | Bad Gögging
The wellness hotel Eisvogel amidst the Danube floodplains makes relaxation easy not only during a wellness weekend. The hotel in Bad Gögging is all around in the country house style. It trumps with a spacious spa and a 8,000 m2 own hotel park. Moreover, the spa hotel is the perfect starting point for excursions to historic Roman excavations. Nature lovers will discover the Altmühltal and athletes will get their money's worth while fishing, horseback riding or golfing. On their return, guests can enjoy baths, massages, wraps and scrubs, including regional horseshoe hops. In the generous kingfisher spa wellness vacationers can recover holistically. And if you want to spend some togetherness with your partner, you can even use private spa suites.
Spa Hotels in Lower Bavaria: The Mühlbach | Thermal Spa & Romantic Hotel | Bad Füssing
Thermalwater - that is a central element in the Mühlbach | Thermal Spa & Romantic Hotel in Bad Füssing. The spa hotel is located in the middle of the Bavarian spa region and receives beneficial thermalwater directly from the original source in Bad Füssing. The two focal points of the spa hotel are exercise and relaxation. Both the fitness program as well as the activities in the surrounding nature and the proximity to numerous golf courses offer a comprehensive range of exercise. After sporting activities, guests relax in the 1,000 m² spa. There is a versatile country sauna area, various thermal water pools and a beauty area.
Wellness Lower Bavaria: holistic recreation
Wellness and spa holidays in Lower Bavaria promises pure relaxation. Gorgeous green landscapes and crystal-clear lakes help guests consciously come to rest and switch off again. A variety of spa hotels offer great applications that take a holistic approach to bring body, mind and soul back into harmony and to arm for everyday life.

The Bavarian Forest also belongs to the district of Lower Bavaria. There are also great spa services. Among other things, in the climatic health resort Bodenmais.