Relaxation

Wellness getaways: pure relaxation
For most people a wellness getaway equals relaxation. In everyday life where stress and commitments are a constant part, we don't have enough time to take breaks and to let go for a little while.
Mails
Phone calls
Meetings
Constant availability
hold people back from calming down and taking a well deserved break. Therefore, a wellness trip can serve as a perfect opportunity to slow down with offers that suit the needs of the individual. 
Special relaxation offers in wellness hotels
Many hotels are aware of their guests needing those timeouts. Therefore, they created packages which serve the needs of the guests. Amongst others you can find
Yoga
Ayurveda
Balance camps
Massages
Baths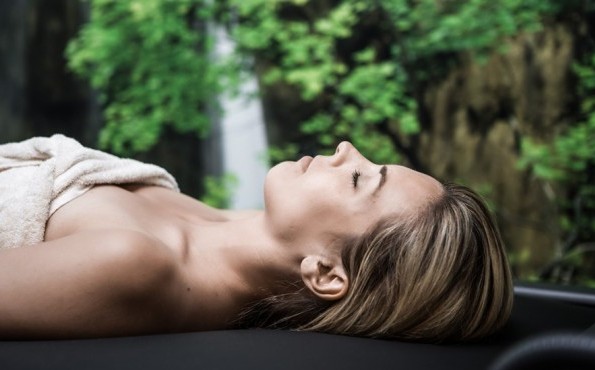 Of course every guest has his its own preferences about how the perfect wellness trip should look like. Some guests might be satisifed while enjoying a nice massage and afterwards visiting the sauna  while others might want to get active by for example practicing Yoga. Yoga combines breathing exercises with physical exercises and is not only good for your fitness but also helps you to relax. Many hotels even offer special mindfulness exercises where guests learn to consciously take care of their body
Relaxing with the help of sports
Many wellness guests have the best time while being out and about. Mountain biking, hiking, skiing etc. stands in strong contrast with sitting the whole day on a chair staring at a screen and is therefore perfect to forget your everyday stress.
Our Relaxation -Tips for you
Autumn skin care
As the days get colder, the air gets dryer. Especially in autumn, our skin is much more demanding. Crèmes that are based on rich oils and different varieties of butter prevent our skin from dehydrating and unattractive tears. Do not forget: Crèmes make your skin shiny.
Walking on sand
Jogging on sand is especially effect: Due to the unsteady underground more muscles are engaged. This burns more calories and results in slimmer calves and stronger ankles. Also, the stunning seascape definitely makes up for the effort.
Healthy by reading
Try reading an article about a healthy diet before doing your food shopping. According to a Dutch study you are less likely to snack on chocolate and Co this way but instead opt for healthy fruits and vegetables.
Even more about Relaxation