Courage for Leisure

Rediscovering me time - taking some time-out
How good would it be to do absolutely nothing? For many of us this seems like an impossible dream as our diaries become full to bursting point and the constant pressure to perform every minute of the day is pushing our stress levels through the roof. Taking time for ourselves is seen by many as lazy or at least a luxury that we can ill-afford. We are conditioned to fill up our days and believe that being busy is good and doing nothing is not. We don't even have the time to stop planning our next appointment! In fact, pausing and taking time for ourselves has never been more necessary and is vital for our mental and physical wellbeing. Wellness-Hotels & Resorts' managing director, Michael Altewischer says, 'we have simply forgotten how to pause.'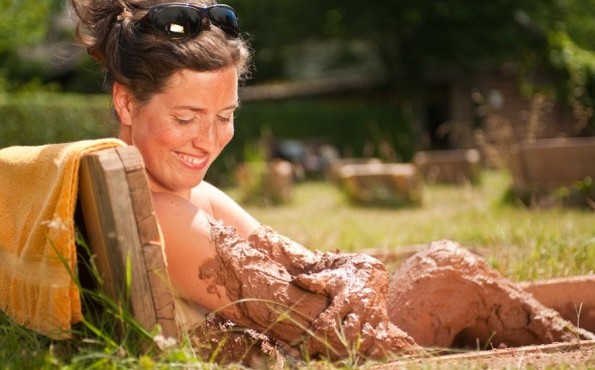 So what do we understand by me time? In fact, me time can be absolutely anything you want it to be. It could be just walking the dog, reading a book or having a massage – the list is endless. However, the most important factor is that you do something that makes you feel good; something where your thoughts and senses are in the here and now.
Slow down and achieve a healthier you
When we reflect on our daily lives, how often do we hear ourselves say 'I must…' and then realise that we don't have much space in our days for a bit of me time? Even if we do have some spare time in the day, more than often we feel that it doesn't feel right to do nothing. Modern life has conditioned us to believe that being busy is a good thing and allowing ourselves the luxury of leisure time is something to feel guilty about. The opposite couldn't be truer! What we actually need to do is find the right balance to achieve a healthy and happy life.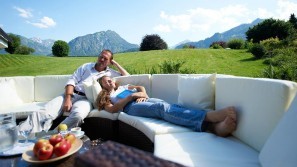 In the past artists, mathematicians and philosophers have shown us how inspiring leisure time really is. One example is when Isaac Newton came up with the theory of gravity while enjoying some leisure time in his garden. Ground breaking thoughts and ideas like these don't just come out of the blue but happen because our minds are uncluttered - thanks to giving ourselves some valuable leisure time. 
Neuroscience studies have shown that certain areas of the brain only start functioning when it's not occupied with anything else. It needs time to clear out the hard drive to be able to perform at its best.  So instead of thinking that we are being lazy by taking some time-out, think of it in terms of having a mental tidy up! Not only is it good to encourage the creativity process but it's also very healthy. A life constantly in the fast lane can result in burn-out and health problems.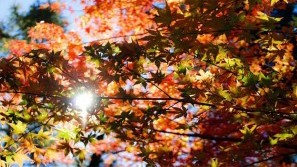 A diet for the brain
Multitasking, overstimulation and stress are all warning signs that we should be slowing down. Unfortunately, it is easier said than done. It's no wonder that the trend towards slowing down has boomed over the last few years with yoga, meditation or slow food becoming increasingly popular. 'At Wellness-Hotels & Resorts, we focus on these concepts to help our guests learn a more holistic approach for the mind, body and soul', says Michael Altewischer.
Guests staying at one of the cooperation's member hotels can, for example, participate in a mindfulness walk, an early morning meditation or courses for progressive muscle relaxation (developed by the physician Edmund Jacobson). All of which encourage you to relax and enjoy some essential leisure time.
Some hotels offer special packages for those who are particularly looking for a restful approach to rediscovering leisure time. At the Hubertus Mountain Refugio Allgäu, guests can book the Nix tun package, which means to do nothing. A four day spa break gives guests the freedom to just go with the flow without having to make appointments or feel obligated to do anything at all. A FreiGeist massage (meaning free spirit) is a wonderful way to relax; there are opportunities for yoga or a body scan relaxation as well as passing away the time in the wellness hotel's recreation areas to recharge those batteries. Why not leave your mobile with the hotel staff? Slow movement is guaranteed!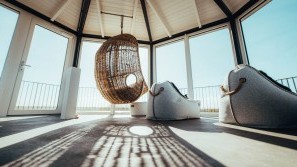 For the budding artists amongst us, discover the fantasy trip at the Menschels Vitalresort. For four days you can relax in the free creative painting and drawing sessions. Release the unconscious mind and create beautiful images on canvas; guaranteeing a calm mind and a relaxed body!
A break for your brain is ideal for those who want to clear their mind. Hotel Diedrich, in the Sauerland region, offers workshops that bring yoga and meditation together, while enjoying the stunning view from the spa area; the perfect combination to calm and declutter the mind.
The Eisvogel Hotel in Lower Bavaria calls itself a leisure hotel and promises its guests an enjoyable and relaxing break. Its calm ambience creates the ideal environment to just go with the flow and leave those busy schedules behind. The hotel recommends that while on holiday you should walk rather than run and take a moment to pause instead of rushing everywhere.
Slow down, pause and breathe
Those who struggle to switch off on holiday should choose a break that allows you to pause and find a bit of me time; something that gives you the space to revitalise. Rediscovering leisure is much easier when we take ourselves away from our daily routine but it's important to find a way to integrate this into everyday life. 'It would be such a shame if we only managed to concentrate on what is good for us a couple of times a year', says Michael Altewischer, a wellness expert who knows how important it is to find the right balance in our hectic lives. His tip is not to try and be everywhere at the same time but to concentrate on the here and now. It's important not to let these precious moments pass us by. When was the last time you actually watched the clouds moving across the sky or really observed the grass growing?
Our Mental Wellness-Tips for you
Enough water
According to a study issued by the Charité Berlin you should drink a big glass of water before a meal, if you are watching your figure or would like to shed a few pounds. The water ensures your feeling of fullness is reached quicker.
Don't worry, be happy!
Your last vacation seems ages ago? You can program your brain into thinking you are on that sunny island again: Apply some nurturing scented oil with orange and jasmin on your body, inhale deeply and let your mind wander off to beautiful, warm and unforgettable places!
Healthy stomach, healthy head
Headaches? Food that keeps blood glucose level steady can have a positive influence on headaches. Healthy helpers are vegetables, salads, nuts, eggs, fish and meat.
Even more about Mental Wellness