Catalogue sign up service

Wellness Hotels & Resorts 2023 Catalogue: "Invigorating Good"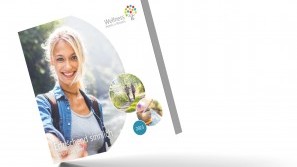 Below you can order the 60-page, colour catalogue with a wealth of tempting wellness offers. The wellness hotel catalogue is free of charge for all interested parties! Please fill in the fields marked with *, these are mandatory fields which we need to confirm your details and send you the catalogue.
The form is secured by SSL encryption. Your data is therefore protected against spying by unauthorised third parties. At the end of the form we also ask you to enter a security code. Thank you for your trust.
Please fill in the fields marked with *
We respect your privacy:
No disclosure of personal data to third parties
No use of purchased addresses
Sign up services such as "produktclub.de" are not allowed to use this service.
---
My data may not be passed on to third parties.
I am aware that my data/usage behaviour will be stored electronically and evaluated and processed for the purpose of improving customer service and that I can unsubscribe at any time. Data protection