Wellnesshotel St. Peter Ording Wadden sea

Sankt Peter Ording - Pure Relaxation at Germanys Wadden Sea
Holiday and spa-breaks at St. Peter Ording, Wadden sea | Germany. In St. Peter Ording you find endless long beaches, the Wadden Sea, mild climate, and dreamy indulgence programs. The municipality does not only possess the biggest seaside resort of Germany but also hosts the only sulphur spring of the Germany. From sauna facilities to Thalassotherapy to beauty treatments: In St. Peter Ording you find everything you could wish for.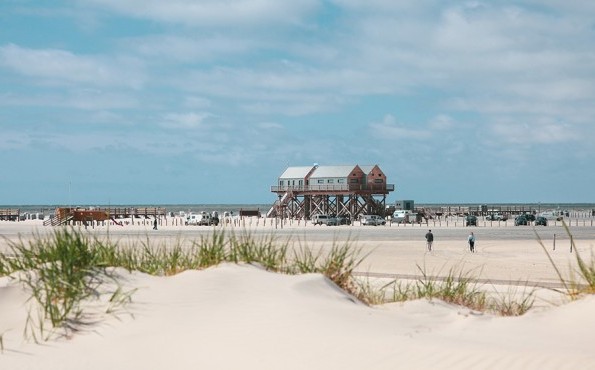 Be Well and Enjoy: Sankt Peter Ording - Germanys Wadden sea
Germany's popular seaside resort invites you to take long walks along the 12km long beach. Beach chairs are already waiting here for you to relax and enjoy the view of the sea. The beach is so wonderfully spacious that you sometimes even get the feeling as if you were alone on a wide corridor. Due to its location directly at the North Sea and the regenerating stimulating climate, St Peter Ording is very popular with wellness holidaymakers. Here everything revolves around the topics of health, relaxation and the healing power of the sea.
Tips for a perfect weekend in St Peter Ording North Sea
The variety of leisure activities in Sankt Peter Ording is great. Visitors will find the ideal mixture of relaxation and activity in this North Frisian town. During the day, they can pursue many exciting sports such as
Kitebuggy riding
Beach Sailing
Kitesurfing
Golf
Football
Tennis
Surfing
Cycling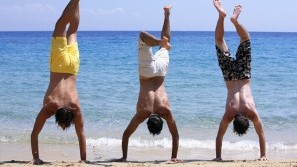 Children's paradise Sankt Peter Ording
But also children are very enthusiastic about Saint Peter Ording. The district of Böhl, for example, invites you to splash around with shallow water. Afterwards, an exciting trip to the West Coast Park where you can marvel at seals and many other animals. In Stankt Peter Ording there are all kinds of exciting things to discover both on land and in the water.
Wellness Sankt Peter Ording: recreation is very important
St. Peter Ording offers a selection of high quality hotels. Whether all inclusive or half board, traditional or rather modern, there is something for every taste. The booking of the hotels is stress-free, so that nothing stands in the way of a wellness holiday in St. Peter Ording.
The Wellnesshotel Ambassador offers guests a direct view of the North Sea. But the hotel's wellness area is also worth a visit: The hotel has a 1,200 sqm two-storey wellness area with a swimming pool and saunas. Another highlight are the whirlpool baths on the roof terrace with sea view.
The Lundenbergsand Hotel and Spa enchants with its charm. Situated a little away from Stankt Peter Ording, visitors can enjoy complete peace and quiet here - for example, over breakfast with a view of the countryside. Famous for its "North Sea mud bath", which purifies and smoothes the skin, holidaymakers enjoy first-class wellness treatments here. A day trip to the seaside resort just 30 km away is always worthwhile.
What can you do in Sankt Peter Ording?
The seaside resort of Sankt Peter Ording is famous for its thalasso therapy, which has a regenerating effect with its natural essences from the sea. But also soothing baths based on the Roman model and cosmetic treatments as well as Ayurveda make wellness hearts beat faster. Guests can also enjoy a massage according to Asian or Ottoman tradition.
After a day full of relaxation, the day comes to an end with dinner in a restaurant with delicious dishes.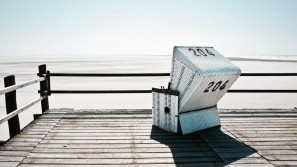 The Wadden Sea World Heritage
Visitors can marvel at and experience the Wadden Sea World Heritage Site in Stankt Peter Ording. With an area of about 11,000 square metres, the sight extends over 500 km. By the way, the Wadden Sea is a very young landscape that is only 10,000 years old. Constantly reshaped by wind and water, the World Heritage Site is home to numerous species of flora and fauna.
The Wadden Sea invites you to go on hikes where there is a lot to discover for young and old. To round off the excursion you can stop for a drink in a beach bar on stilts after the hike and enjoy the wonderful view of the North Sea. 
A wellness holiday in St. Peter Ording is a great and relaxing experience, where guests consciously allow themselves a break from everyday stress and let themselves be pampered.