Time for ... girlfriends

Girls trip - Wellness weekend.
A girlstrip to a wellness hotel is the perfect opportunity to relax and to enjoy a little timeout from everyday life. No men, no children .. just you and your best friend(s) regaining strength while getting well-deserved spa treatments. While spending some quality time together and talking about the really relevant things in life beauty treatments, massages, and eating delicious food will perfect your spa stay.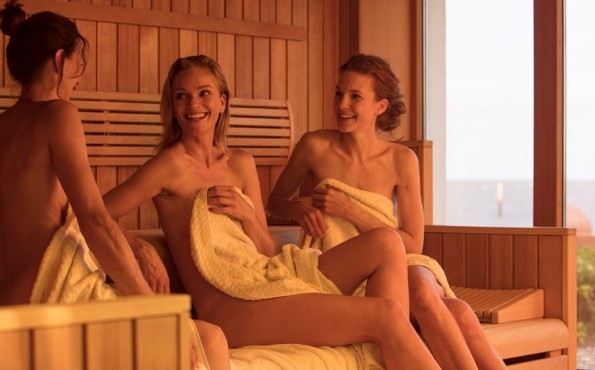 Best friends wellness - there are so many possibilities!
For everyone who wants to see something else besides the spa area, there are many more possibilities. What about for example visiting a cooking course where you discover the secrets of the wellness vital kitchen? Here, the recepies can also be cooked at home, which will always remind you of the great weekend.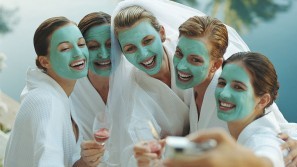 Shopping tours are of course also always a great idea: Whether you visit the Kö in Düsseldorf, the Mönckebergstraße in Hamburg, or the Kaufingerstrasse in Munich. After a day like this, your feed deserve a massage.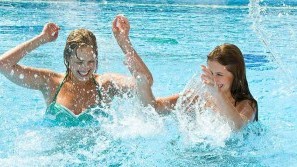 Active programm for girlfriends
Many wellness hotels offer appealing activities for a girlstrip weekend. There for for example
Pilates courses
Dance workshops
Zumba courses


and many more.
After getting so active, a visit in the sauna or in a steam bath is an absolute must.
By the way: Of course wellness hotels also serve as the perfect location to celebrate a bachelorette party.
Our Girls' time-Tips for you
Bath like an Egyptian
Even the legendary Egyptian queen is said to have enjoyed such a bath: Simply add 1 liter of milk and a cup of olive oil to the bathing water. This simple trick ensures that your skin is nourished and always super soft.
Aerial Yoga
Aerial Yoga stands for yoga in pretty colorful cloths hanging from the ceiling. The asanas are practiced in the air and can fall more easily there than on the floor. Nevertheless, it is a demanding whole-body workout that trains strength, balance, endurance and flexibility.
Training buddy
Overcoming your inner bastard and getting up for sport is not always easy. With a training partner, a workout or sports course is not only more fun, but also increases motivation and social pressure not to cancel the appointment.
Even more about Girls' time