Time for ... girlfriends

Girls trip - Wellness weekend.
A girlstrip to a wellness hotel is the perfect opportunity to relax and to enjoy a little timeout from everyday life. No men, no children .. just you and your best friend(s) regaining strength while getting well-deserved spa treatments. While spending some quality time together and talking about the really relevant things in life beauty treatments, massages, and eating delicious food will perfect your spa stay.


Best friends wellness - there are so many possibilities!
For everyone who wants to see something else besides the spa area, there are many more possibilities. What about for example visiting a cooking course where you discover the secrets of the wellness vital kitchen? Here, the recepies can also be cooked at home, which will always remind you of the great weekend.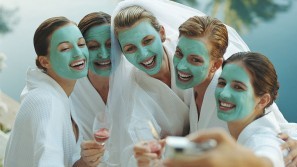 Shopping tours are of course also always a great idea: Whether you visit the Kö in Düsseldorf, the Mönckebergstraße in Hamburg, or the Kaufingerstrasse in Munich. After a day like this, your feed deserve a massage.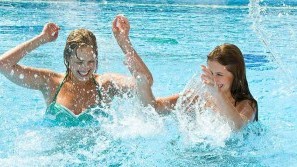 Active programm for girlfriends
Many wellness hotels offer appealing activities for a girlstrip weekend. There for for example
Pilates courses
Dance workshops
Zumba courses


and many more.
After getting so active, a visit in the sauna or in a steam bath is an absolute must.
By the way: Of course wellness hotels also serve as the perfect location to celebrate a bachelorette party.
Our Girls' time-Tips for you
Becoming a genius
If you are one to devour books, you do not only increase your phantasy but improve your memory too. This even has an effect once you are of advanced age. When being challenged with brain twisters, the results of people who read a lot are better than the ones of those who do not.
Flower Power
Those who do not only like their food delicious-looking but also healthy, should definitely include flowers in their recipes. Not only are the colorful accessories good for our immune system, they can even lower your cholesterol level. Try yoghurt with flaxseed and fresh lavender flowers the next time.
Ringingeling, here comes the egg white mask
Protein is the secret weapon against wrinkles. The best: A protein mask is made in no time at all. Beat the egg white so stiffly that a knife cut remains visible, apply and wash off after 20 minutes. The firm baby popo skin on the face is finished.
Even more about Girls' time