Golf & Wellness

Wellness and golfing
Getting physically active in nature and relaxing in the spa area is a perfect combination. Next to going on hikes and doing bicycle tours, golfing has become very popular. Whereas golf used to be something only for the rich people, these days almost everyone can practice this sport. Whether you enjoy classical golfing sessions or maybe even cross-golfing, which includes golfing at urban places, It's definitely a fun activity.
But why does golfing fascinate so many of us? Mostly, it's about being in nature and doing good to our bodies. Golfing is not only about training your endurance as you have to walk long distances but also about training your muscles and reducing stress. But for most it is about fun: Going golfing with your friends, competing with each other and simply spending time together.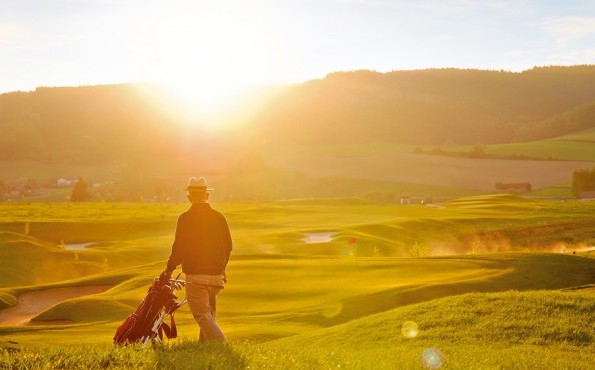 Wellness vacations and golfing
Most wellness hotels offer the perfect opportunity to combine wellness and golfing, doesn't matter where in Germany.
Great golfing facilities offer the following hotels:
Hotel Deimann - North-Rhine-Westphalia (NRW) destination Sauerland
Hotel Heinz - Rhineland-Palatinate destination Westerwald
Moselromantik-Hotel Keßler-Meyer - Rhineland-Paltinate destination Moselle
Göbel's Schlosshotel 'Prinz von Hessen' - Hesse destination East Hesse | Bad Hersfeld
Jammertal Golf & Spa Resort - NRW destination Muensterland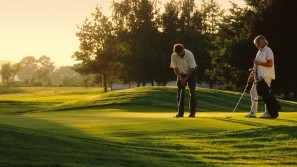 Golfing and wellness in Bavaria and Austria | Tyrol
Also in Germany´s southern states wellness tourists can enjoy a wide range of golfing facilities. Wellness hotels definitely worth a visit are:
Hotel Mooshof - Bavaria - destination Bavarian Forest
Schüle's Gesundheitsresort & Spa - Bavaria - destination Allgäu
Hotel Eisvogel - Bavaria - destination Lower Bavaria
Wellness-Hotel Sommer - Bavaria - destination Lower Bavaria
Mühlbach-Thermal Spa & Romantik Hotel - Bavaria - destination Lower Bavaria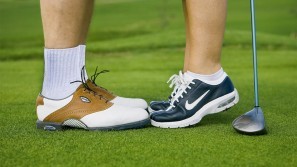 Golfing at the North Sea & Baltic Sea
Also at the coast regions of Germany one can access really nice golfing facilities. Examples here are:
Spa- & Resorthotel Georgshöhe - Lower Saxony - Isle Norderney | Northern sea
Lundenbergsand Hotel & Spa - Schleswig-Holstein - destination Wadden sea | Northern sea
Ambassador hotel & spa - Schleswig-Holstein - destination Wadden sea | Northern sea
Hotel Birke - Schleswig-Holstein - destination Kiel Fjord | Baltic sea
Vitalia Seehotel - Schleswig-Holstein - destination Holsteinische Schweiz | Baltic sea
Hotel Neptun - Mecklenburg-Vorpommern - destination Rostock-Warnemünde | Baltic sea
Grand Hotel Binz - Mecklenburg-Vorpommern - destination Isle Rugen | Baltic sea
Our Golf & Wellness-Tips for you
The key trick!
Powernapping is the magic word where you only fall asleep for a short time in order to be able to go back to work more focused. Wake up trick: Sit down on a chair. Take a bunch of keys in one hand, as soon as you fall asleep into the deep sleep phase, your hand relaxes, the key falls to the ground and the sound wakes you up. This short sleep phase is perfectly sufficient for relaxation.
Allround talent
Tea was already regarded a remedy in China 5000 years ago. Green tea is particularly effective against wrinkles. It contains the antioxidants polyphenols and flavonoids, which stimulate cell regeneration. It is also great for staying in shape, as one cup already increases the feeling of satiety.
Faster Outside
If you would like to speed up when jogging, you should train outside. Even though you may think that you are running in the same speed inside, you are, in fact, 27% slower than outside. The reason for that is that there are no reference points, such as trees, inside.
Even more about Golf & Wellness