Hiking & Wellness

Hiking holiday in a wellness hotel
Enjoy the view from mountains, discover forests or walk for hours along the coast, looking out over the expanse of the sea: Hiking is popular today with young and old alike. Hikes are walks that are organised for leisure purposes and last several hours. Germany's diverse landscapes offer an El Dorado of possibilities for hiking enthusiasts. Whether in the mountains, along the coast or in the heart of Germany: everywhere you go, nature inspires with its diversity.
Hiking on the North Sea and Baltic Sea
Summer on the coast is wonderful and the beach, sun and sea attract many holidaymakers to German seas every year. In summer, but also in all other seasons, the coast also offers all kinds of options for hiking holidays. During a wellness holiday at the North Sea, guests experience high and low tide several times a day and can explore the seabed during mudflat walks. While the North Sea offers a unique natural spectacle, hikers on the Baltic Sea discover many unique landscapes. Whether chalk cliffs on the island of Rügen, long sandy beaches on Usedom or gently rolling hills in Holstein Switzerland: wellness holidaymakers discover something new with every hike.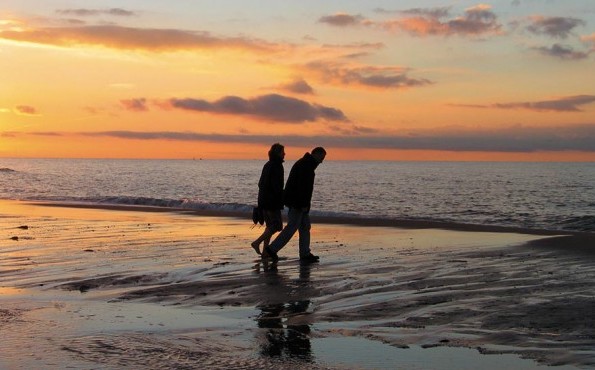 Hiking in the heart of Germany
Even without coasts and high mountains, the regions in the centre of Germany are varied: many forests, wide meadows and beautiful lakes characterise the landscape. Whether in the Lusatian Lakeland with its water world, the Sauerland with its wide meadows and forests or the Eifel with its special maar landscape: every region in the centre of Germany has special attractions for hikers - and that at any time of year. While hikers experience the blossoming nature in spring and summer, the centre of Germany enchants with picturesque autumnal forests in autumn and snow-covered landscapes in winter. On secured winter hiking trails, holidaymakers gain unique impressions of the sleeping nature in the cold season.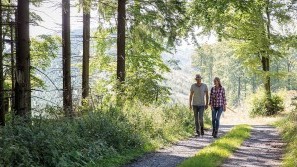 Hiking holidays in the mountains
Anyone who has ever climbed a mountain and then let their gaze wander over the surrounding valleys knows what a special feeling the ascent of a mountain gives. Many regions in southern Germany, in Bavaria and Baden-Württemberg, are perfect for mountain hiking. Here hikers discover the beautiful mountain nature, experience how it changes with the altitude and return in the evening exhausted but happy to a cosy, well-deserved meal in a mountain hotel.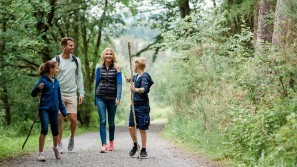 Hiking and Wellness
Germany is a true paradise for hikers. With almost 200,000 kilometres of secured hiking trails, every hiker will find something to suit them. After a strenuous day with many new impressions, there is almost nothing better than returning to your hotel and simply letting yourself be pampered - at dinner, at evening events or in the spa area.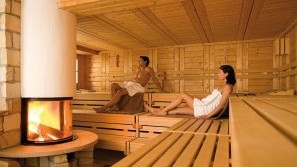 Gourmets of all kinds will find a delicious meal at the wellness hotel and cultural events will provide entertainment in the evening. The wellness holidaymakers can then enjoy themselves in the spa. Whether it's holistic relaxation with warming sauna sessions, regenerating massages that loosen up the muscles for the next day, or a refreshing swim in the hotel pool: relaxation is easy after a day of hiking in the wellness hotel.
Our Hiking & Wellness-Tips for you
I'm walking
Temperatures are rising and people like to go out into the fresh air again. Walking is a good alternative to jogging. This strengthens the lower back and improves your stamina. In addition, stress is reduced noticeably. So, get out and start walking (on sunshine)...
Fitness with your dog
Sport with the dog makes really fun and keeps fit. Whether cycling, jogging or swimming - endurance sports are perfect for a workout together with the four-legged-friend. So: turn your next walk into a run.
Trailrunning
If you are running on unpaved surfaces, you are not necessarily going astray but might be participating in the sport trail running. That stimulates body and mind and on top of that helps improving performance and focus.
Even more about Hiking & Wellness