Wellness holidays: Relaxation allowed >>

Wellness holidays: the best possible relaxation from everyday stress
Wellness enjoys great popularity not only in Germany. One reason for this is that in today's fast-paced world, many people no longer find the time for a break in their daily lives. A wellness holiday is a good opportunity to find time for things that are good for yourself and otherwise fall by the wayside. This can be a walk through the woods, relaxing body, mind and soul in the hotel's wellness area without looking back or enjoying time with the family. Thus a wellness holiday does not follow fixed criteria, but is an individual experience. In the time out from everyday life, the focus is on the individual person with his or her individual needs. Wellness holidays therefore look different for everyone.
Why are wellness offers popular for relaxation?
The individual possibilities in a wellness holiday make it special for many people. Whereas otherwise you are anchored in fixed everyday structures and have to fulfil your duties every day, a holiday at a wellness hotel focuses on recovery from the fixed structures. Thanks to the wide range of offers in the wellness hotel, every holidaymaker will find something suitable for him or herself.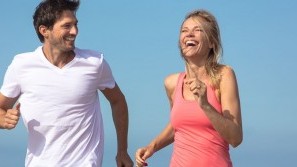 Holidaymakers can plan their own personal day here as they please. While some long for relaxing wellness treatments, others want to get away from the hustle and bustle of the big city while hiking through the forest. Still others would like to learn about new nutritional concepts or return home with a tailor-made fitness programme. Not only can wellness holidaymakers choose from a wide range of activities, but they can also arrive with the people of their choice.
With whom can I go on a wellness holiday?
Some people yearn for time alone during a wellness holiday. To be able to focus on themselves once again and uncompromisingly organise the day according to their own needs: This is particularly valuable time for those who are surrounded by many people in their daily lives. Here they can find complete peace and gather strength. Perhaps they will even take one or two mindfulness rituals with them from their wellness holiday, which they can perform in their everyday life as a breather in between. Of course, a holiday with your partner, family and friends is also fun.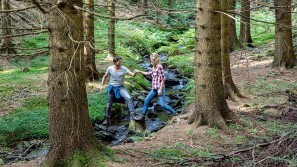 Wellness holidays as a couple
Relaxing together, sleeping in and not worrying about anything: Far from your own four walls, the focus here is on togetherness. A wellness holiday is ideal for finally finding time for each other and leaving everyday life behind. In-depth conversations during an excursion into the meadows and fields of the surrounding area, romantic dinners in the fine restaurant of the wellness hotel or a treatment together ensure unforgettable moments as a couple.
Wellness holiday with children
Exciting and beautiful: This is how many parents describe life with their children. At the same time, everyday life with children is often exhausting. Looking after them, caring for them, having fun: The little ones challenge their parents. Especially on holiday, relaxing together is a goal that is not so easy to achieve. Some wellness hotels have specialised in wellness offers for the whole family. While the children then play with the qualified supervisors, splash around in the children's pool or romp around in playgrounds with their peers, parents enjoy relaxing time out in the spa. Thanks to the comprehensive childcare facilities, parents can then turn their attention to their own needs again during their wellness holiday. Whether sauna sessions, cosmetic treatments or a relaxed lunch for two: the range of offers at the wellness hotel fulfils the holiday wishes of young and old.
Mother-Daughter Wellness Holiday
The connection between mother and daughter is often a very special one. Wellness holidays are a great way to nurture the relationship. Under the theme "Wellness for Mothers & Daughters", many wellness hoteliers invite the female family to take a relaxing break. Relaxing together, reminiscing about old memories, seeking advice from mum or making plans together in the spa: mothers and daughters spend a pleasant time during their wellness holiday - without the stress of everyday life.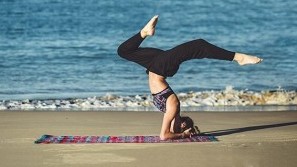 What happens during a wellness holiday?
In a wellness holiday, holidaymakers decide for themselves what they want to do. There are no obligations or fixed programme planning here. A wellness holiday is always for relaxation. Get out of the hamster wheel of everyday life and into leisure time. Many wellness hotels offer their guests a wide range of activities and relaxation options. From cultural events to guided walks or mindfulness seminars: Depending on their character, holidaymakers choose their plans for a short holiday individually. It is therefore impossible to give a general idea of what a classic wellness holiday looks like. In order for a wellness holiday to be a complete success, guests should pay attention to the established standards of a wellness hotel. These ensure the quality of a wellness holiday.
What makes the ideal hotel for a wellness holiday?
In order to make sure that the wellness holiday will be remembered well, it should be planned in advance, at least in part. Finding a suitable hotel of appropriate quality from the wide variety of wellness hotels in Germany is particularly difficult for those planning a wellness holiday for the first time. What do you need to bear in mind when choosing a hotel? And how do I know that the hotel will deliver what it promises?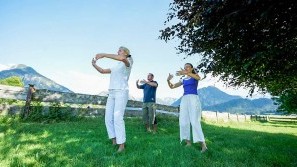 Wellness is not a protected term and therefore the scope of the word wellness holiday is correspondingly wide. The wellness hotel cooperation Wellness-Hotels & Resorts sets high standards for its partner hotels. They are all owner-managed and thus offer travellers a very individual wellness holiday experience. The hotels therefore differ, for example, in their location in Germany, Austria and South Tyrol, in their conceptual wellness focus such as Thalasso and Ayurveda or in their size. The spas of the wellness hotels are often completely different, so that a visit to each spa always offers new experiences.
Wellness holidays in particular should make it easy to feel good. Therefore, partner hotels of the Wellness Hotels & Resorts have defined quality standards. The standards for wellness holidays required for membership in the wellness hotel cooperation include
A 4 to 5-star level
Well-kept wellness and spa area
Pool, sauna, cosmetic, fitness and relaxation facilities
Cultural and adventure offers
Qualified employees
Delicious Wellness-Vital-Cuisine 

The standards set ensure that the expectations of wellness holidaymakers are met during their time out. Travellers can choose from a selection of qualified wellness hotels: Relaxation that starts as soon as they plan their wellness break.
Where can you spend a wellness holiday in Germany?
There are many attractive regions for a wellness holiday in Germany, Austria and South Tyrol. Many wellness enthusiasts can reach a wellness hotel of their choice - if desired - within a few hours.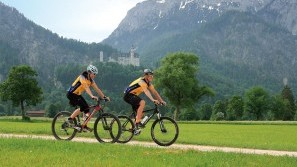 Besides choosing a suitable concept, holidaymakers can also choose between different regions. Would you rather take a breath of fresh air on the coast in the salty sea air or let your gaze wander into the distance after climbing a mountain? Or would you prefer to relax on a hike through the Black Forest? As varied as the regions with their natural features are, there are so many opportunities for those seeking relaxation when exploring their surroundings in a wellness holiday. Wellness hotels, where guests can experience a short holiday, can be found in the following regions, for example:
North Sea
Baltic Sea
Holstein Switzerland
Warnemünde
Harz-Region
Lower Lusatia
Münsterland
Lower Rhine
Sauerland
Eifel
Hesse
Moselle
Nahe-River
Westerwald
Saarland
Black Forest
Tyrol - Austria
Allgäu
Bavarian Forest
Lower Bavaria
south Tyrol - IT


Why should I go on a wellness holiday?
Whether a wellness weekend or a longer break: a wellness holiday is the ideal way to escape from everyday life. Wellness weekends are particularly popular with those who long for a short break from everyday life or who want to spend time together with their loved ones without worries. Longer wellness trips are popular to get away from it all and to try out new concepts of life during a wellness holiday. This can be, for example, a new way of eating, the start of a fitness programme or a meditation or yoga seminar. The aim here is that the traveller can take something meaningful home with him from his wellness holiday and use it positively in everyday life.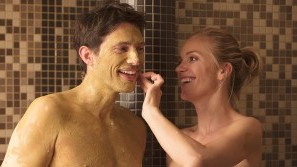 For whom are wellness breaks recommended?
A wellness break is ideal for anyone who wants to treat themselves to something lastingly good. Get out of your routines and into relaxation is always the motto. Selected from individual preferences, the focus is then on relaxation, adventure or time together. The wellness holiday can be arranged in any way you like - that's why it's actually a great form of holiday for everyone. A wellness holiday can also be the ideal starting point for those who want to change something in their lives. This can be, for example, the start of a healthier diet, the integration of more exercise into everyday life or learning relaxation and stress reduction methods.
When is the best time to plan and book a wellness holiday?
While some travellers prefer to choose their holiday destination well in advance and see the long wait as a time of anticipation, others prefer to make a spontaneous decision. There is no right time to book a wellness holiday. Wellness holidays can usually be booked by telephone or online via the Internet. When booking wellness treatments in advance, it makes sense to contact the spa reception by telephone. This way, individual advice can be given on wellness treatments that are best suited to your own body and situation. The qualified spa staff can respond to individual needs in advance and prepare the wellness treatment in the best possible way. During your wellness holiday, all you have to do is arrive punctually for the treatment at the agreed time - and you can relax directly.
What does a wellness offer cost?
The price of a wellness holiday cannot be defined in a lump sum. On the one hand, there are many different price models. Wellness guests can choose between the simple booking of overnight stays or arrangements. A typical example is the ¾ pampering pension, which usually includes breakfast, a light lunch and dinner. On the other hand, there are still additional services such as sports or wellness offers, which guests can book on site depending on their needs.
What are wellness holiday package deals?
If you want to keep the planning of your wellness holiday as simple as possible, it makes sense to book an arrangement. This is usually a "holiday package" that includes a certain number of nights, wellness treatments and other extras. So the guest does not have to worry about anything before the wellness trip - except for the arrival.
What means a spa on a wellness holiday?
The term spa stands for the health and wellness department in connection with water. All partner hotels of Wellness Hotels & Resorts have at least one pool, saunas and treatment rooms. These are all located in the spa of the wellness hotel. Here, the guests' well-being and health is the main focus.
What treatments do wellness hotels offer during a wellness break?
Whether classic massage or caring cosmetic treatments: Most wellness hoteliers offer their guests a basic repertoire of wellness treatments. The guest can choose from a wide range of treatments. The choice is between activating and relaxing treatments, between facial or body treatments, baths etc. of varying duration. Guests can often choose between different cosmetic lines that best suit the needs of their skin.
What should I pack for the wellness trip?
The first wellness holiday is coming up? A wellness holiday is a time out where you should definitely feel good and where the focus is on improving your well-being. It is therefore important to pack the clothes you feel particularly comfortable in and which are best suited to the activities planned for your first wellness holiday, such as hiking. Ideally, this should be complemented by swimwear and sportswear, so that you can take part in the various wellness activities on offer.