Babymoon

Babymoon - Wellness during pregnancy.
Wellness for pregnant women can provide a very special time-out during pregnancy. Whether with your partner, your best friend or alone: many expectant mothers enjoy being properly pampered during this special time. And pregnancy complaints can also be alleviated with wellness during pregnancy. 
For most parents-to-be, however, the focus is on a last time-out for two, a so-called babymoon in a wellness hotel.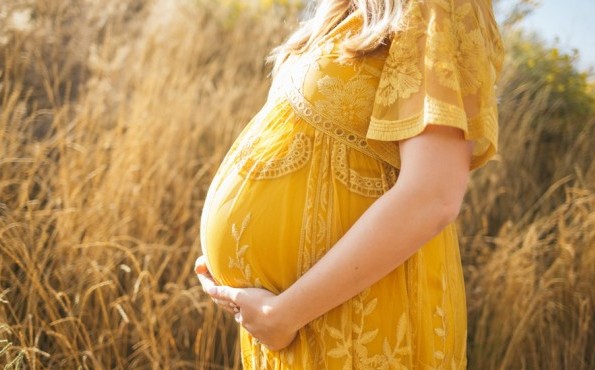 What is a Babymoon holiday?
A babymoon is the last holiday for a couple before their child is born. Before the exciting time with the new family member, many pregnant women wish for a relaxing holiday with their loved one. 
After all, the baby will very soon turn the everyday life of the future parents upside down. No wonder that for many couples a babymoon in a wellness hotel offers the perfect time out. At the Babymoon in a wellness hotel, the focus is on the individual needs of pregnant women.
From special massages for expectant mothers to restful breaks with your partner in the spa: wellness for pregnant women means feeling good with all your senses.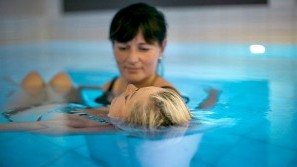 What does babymoon mean?
Many wellness hotels have therefore adapted to the babymoon and offer wellness packages for pregnant women that are specially tailored to their needs. The term babymoon comes from America and stands for the last holiday before the birth of the first child. 
The term is derived from the English term for a honeymoon, the honeymoon. Like the honeymoon, the babymoon focuses on the couple's togetherness. 
Wellness for pregnant women is very popular with babymoon because many expectant mothers do not want to travel too far during their pregnancy. Nevertheless, the Babymoon should be longer than a day trip to the nearest thermal spa. Travellers can find wellness hotels with special babymoon offers in different regions all over Germany. Here, the expectant mother can travel by car with her partner or friends, for example, and does not have to take a long journey and still experience a very special holiday with wellness for pregnant women.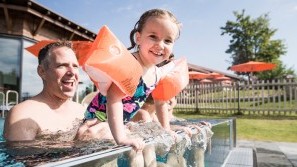 Why wellness makes sense for pregnant women
Wellness and relaxation during pregnancy - a dream for many pregnant women. Especially during this time, they are exposed to many physical and mental changes. Typical pregnancy complaints such as
- nausea
- Mood swings
- Swollen feet and legs or
- back pain
don't exactly make life easier - even for your partner. So a wellness break in a hotel, where you can enjoy time together as a couple before the birth, is just what you need.
How can you book a babymoon in Germany?
It is easy to book a babymoon on the internet or by telephone. Many pregnant women like to find out about different babymoon offers on the internet. While browsing through the offers, they discover what is important for them on a wellness holiday and which wellness treatments they would like to experience. After choosing a wellness hotel, a telephone consultation with the reception of the spa makes sense. Here, the wellness guest can discuss application wishes with the spa staff and thus plan the desired, individual wellness treatment in advance. If everything is booked in advance, the wellness holiday can be awaited in a relaxed manner - and anticipation is known to be the best joy.
Where should I go for the Babymoon in Germany?
From the seaside to the mountains, from a babymoon in the Eifel to a wellness holiday in the Lusatian Lakeland: many wellness hoteliers in Germany's regions offer packages with wellness for pregnant women. Others even focus on the topic of wellness for pregnant women. These create complete arrangements that are aimed at the needs of expectant mothers. When booking a wellness package, offers such as a relaxing massage on special massage chairs, the "baby belly chairs", as well as a cosmetic facial treatment are already included. The motto here is: Arrive at the wellness hotel in the Eifel, Sauerland or another region of NRW, switch off from everyday life and simply let yourself be pampered. 
Babymoon Holidays in NRW
As close as possible, but still far away from everyday life: many pregnant women do not want to travel far during their pregnancy. But a short time in the spa is not enough! They want to get out of the city and into nature. Many wellness hotels in the various regions of NRW fulfil this wish for women in different circumstances. Not far from cities on the Lower Rhine, such as Düsseldorf or Cologne, there are numerous wellness hotels in idyllic natural surroundings that offer relaxing time out before the arrival of the new family member. At the Babymoon in NRW, pregnant women and their travel companions can experience the surrounding nature along the Rhine on excursions. And in North Rhine-Westphalia in particular, this is characterised by diversity. Hiking through the mountainous Sauerland with its many forests, cycling tours through the flat Münsterland or walks through heath or moor landscapes: The colourful diversity invites you to discover nature. Especially in Münsterland, wellness holidaymakers can discover a lot. Back at the wellness hotel, after an active day in Münsterland, the focus is then on wellness for pregnant women. Pregnant women enjoy soothing wellness treatments tailored to them at the wellness hotel in Münsterland, dine with their loved ones at a romantic candlelight dinner, get a good night's sleep and simply enjoy the sweetness of doing nothing again.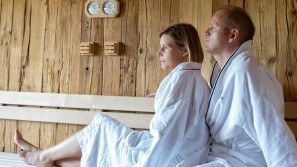 Wellness for pregnant women in the Sauerland
Far-reaching views over Sauerland meadows and pastures, hikes through colourful forests and a peculiar feeling of tranquillity: that's what nature in the Sauerland feels like. It's understandable that pregnant women like to spend their babymoon here. Besides excursions into nature, however, the wellness hotels in the Sauerland have much more to offer pregnant women. Soothing back and neck massages that relax the body stressed by pregnancy, or a cosmetic treatment that simply does you good: wellness for pregnant women is writ large in the Sauerland. 
Some wellness hoteliers in the Sauerland offer the creation of an impression of the baby's belly or a photo shoot as a special highlight - and thus unforgettable memories of pregnancy!
When is the ideal time for the Babymoon?
The best time for wellness during pregnancy is the second trimester. Before the twelfth and after the 32nd week of pregnancy, you should avoid certain wellness treatments in the hotel. So the question arises as to which wellness treatments make sense for pregnant women at which time.
To make sure that the Babymoon at the wellness hotel is a complete success, you should inform the hotel of your choice in advance about the existing pregnancy so that the staff can adjust to the special situation and give the right recommendations for a successful Babymoon. Expectant mothers like to take advantage of the following wellness offers, among others:
Wellness for pregnant women: sauna visits
If the doctor is consulted beforehand and certain rules are observed, a visit to the sauna in a wellness hotel during pregnancy can be very beneficial. However, the temperature of the sauna should not be too high. Sauna bathing not only relaxes the muscles and strengthens the body's defences, but the alternation of heat and cold also ensures that water retention in the tissues is flushed out more quickly. However, you should have already started sauna bathing before the beginning of your pregnancy, as your body will then be used to the temperature fluctuations.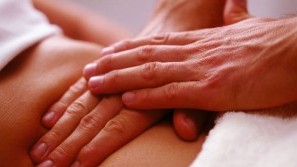 Wellness for pregnant women: massages
Especially during pregnancy, gentle massages in a wellness hotel are beneficial for tense muscles in the neck, back or hips. In addition, endorphins are released during a massage, which have a mood-lifting effect.
The massage can be performed in various positions, depending on your preference. Either sitting or lying on the side. In some wellness hotels there are special massage beds with a hole for the baby bump.
An Ayurvedic back massage also releases blockages and tension by massaging in warm herbal oil.
Wellness for pregnant women: Yoga
Yoga helps pregnant women to prepare themselves mentally and physically for the birth. The breathing techniques and stretching exercises improve flexibility and fitness. Pregnancy complaints such as back pain and water retention are alleviated by yoga exercises and relaxation exercises help to find inner peace and serenity.
Wellness for pregnant women: Soothing baths
Wellness holidaymakers can relax with all their senses during a soothing bath. Especially for pregnant women in the first months of pregnancy, baths can be adapted exactly to individual needs. While some baths have a relaxing effect through the addition of aromas and oils, for example, others have an activating effect and promote the regeneration of overstrained muscles. Taking care of the skin, which is stressed during pregnancy, is also a popular occasion for a soothing bath. A popular bath here, for example, is a whey-oil bath, which pregnant women can experience on a wellness holiday in the Sauerland.
Our Babymoon-Tips for you
Relaxation through cuddling
In fact, physical contact leads to more satisfaction. The reason is the happiness hormone oxytocin, which is released during cuddling. The same effect can also be achieved by caressing your beloved pet.
A Recipe for Happiness
Simply take 1 banana, 1 small handful of salad lettuce, the leaves of kohlrabi and radish, a dash of lemon, 1 pinch of turmeric, the pulp of a vanilla pod and pour the whole thing with ½ L water and puree it. Et voilà, your energizing happy smoothie is ready to go.
Nicecream - the healthy ice cream treat
A refreshing ice cream in summer is wonderful. It's just stupid that it can also be found on the hips. Nicecream, also called "Nana Cream", is a low-calorie ice cream trend. Frozen fruits with almond-, soy- or coconut milk creamy mix and voila, ready is the healthy ice snack.