Wellness Norderney Island

Wellness and spa-break on Germany´s Norderney Island:
Discover the small North Sea island.
During a wellness stay on Norderney you can spend a nice time together. The small island in the North Sea scores with coziness and flair. The 15 km long sandy beach is ideal for relaxing walks all year round. During a holiday in spa hotels on the North Sea, the healthy sea air is a special treat. In summer, couples in love can relax in the beach chair. The cold season is good for a visit to the beach sauna. Sporty couples can enjoy the many beach activities that range from beach sailing to beach volleyball and windsurfing. Horseback riding, golf, tennis and mudflat hiking also provide variety. The Wadden Sea National Park is a UNESCO World Heritage Site and offers unique flora and fauna to explore. The beautiful pedestrian area in the main town with its chic boutiques and specialty shops invites you to stroll.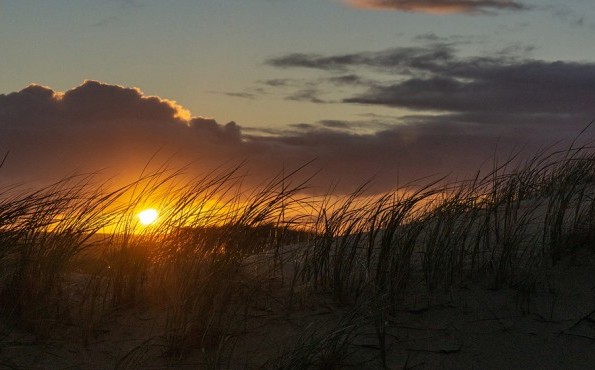 Wellness in a spa-break holiday on Norderney
In the bathhouse vacationers can be pampered with Thalasso treatments. The healing power of the sea is used. Thalasso is an ancient natural healing process that uses seawater, silt and algae. Baths, body wraps and massages ensure a high feel-good factor. Many hotels on Norderney have also focused on wellness and offer extensive programs. Located directly on the long beach and close to the city center, the Hotel Georgshöhe is the perfect setting for a holiday for two. For overnight stays, comfortable rooms and luxurious suites are available. Guests can relax in the spa, which includes a huge bathing and sauna area. Here, holidaymakers can enjoy themselves in the seawater indoor pool or in the outdoor pool. A sunbathing area with beach chairs and loungers is available for relaxing. The sauna area offers sea-view saunas, steam bath, tepidarium with fireplace, ice fountain and relaxation areas. The beauty farm pampers guests with beauty treatments and other extras. In the evening, couples in love can enjoy an exquisite candlelit dinner overlooking the sea. A glass of champagne in the lounge is the perfect way to end your wellness holiday on Norderney.