Wellnesshotel Saarland

Take a Wellness and spa break in the Saarland region
feel relaxed and refreshed. Some people may not have thought about Germany's Saarland region as a holiday destination. That's exactly why staying at a wellness hotel in the Saarland region has its own very special charm. Guests will be able to enjoy a variety of activities in peaceful and relaxing surroundings.

The diverse landscape of the Saarland region is characterised by its many forests, the World Heritage site of Völklinger Hütte as well as its Celtic and Roman past. Coal and iron were also important industries for the region several decades ago.

There are around 60 excellent walking routes waiting to be discovered in Saarland – whatever your taste or level. After all, walking can be seen as 'wellness' for the heart, joints and mental wellbeing. Guests can even walk part of the Santiago de Compostela pilgrimage route (also known as the Way of St James). After a day packed with outdoor activities, there's nothing better than enjoying some regional cuisine and giving the taste buds some well-deserved 'wellness'.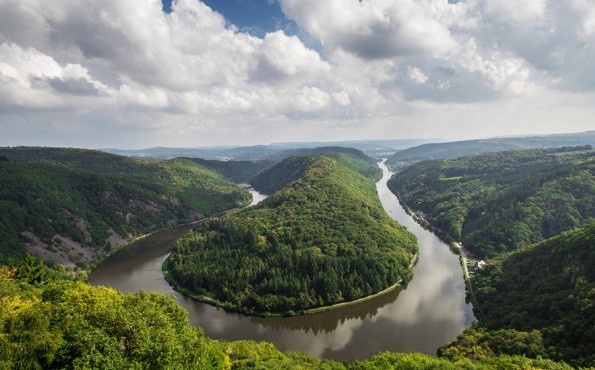 Culinary specialities of the Saarland region
As with every region in Germany, Saarland also has its own specialities. Located in the south-west of Germany, close to the French and Luxembourg borders, traditional Saarland cuisine takes a lot of its influence from France. Visitors to the region are able to sample some of Saarland's specialities in the wellness hotels, restaurants or inns (Gasthöfe).
Here are some recommendations that shouldn't missed:
Dibbelabbes: Made from raw, grated potatoes, dried meat, leek cooked in a Dibbe (saucepan) and served with apple sauce
Gefillde: These are potato dumplings stuffed with minced meat, paté and seasoned with salt and pepper
Hoorische: These are oblong shaped potato dumplings, which are cooked in water on a low heat. They are served with a bacon and cream sauce or sauerkraut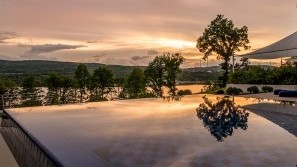 Time for some activities in the Saarland region
After enjoying all that food, it might be a good idea to go on a cycling tour. There are so many good routes that you could cycle every day for a week without doing a route twice. For those who aren't fans of inclines, there are plenty of flatter routes around. There are even routes with just slight inclines, making them an attractive option for rollerblading. Highlights are the Saar-Hunsrück Nature Park and the Bliesgau Biosphere Reserve.
Guests who prefer being by the water might like to visit the Seezeitlodge Hotel & Spa at Bostalsee Lake, which is located right in the centre of the Saar-Hunsrück Nature Park. The 120-hector lake offers a good variety of activities. For example:
Sailing
Surfing
Swimming
Diving
Fishing
Stand-up paddle boarding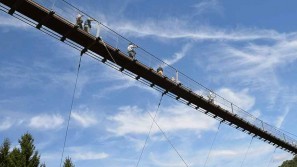 Cultural highlights of the Saarland region
The Saarland region is packed full of history and culture. The cities of Saarlouis, Neunkirchen, Homburg and the capital city of Saarbrücken shape the cultural picture of this region. The 18th century baroque buildings designed by the architect Friedrich Stengel, like the Saarbrücken Castle, Ludwig Church and the Saint Johanner market square are truly impressive.
The French city of Metz is only about an hour and a half's drive from Saarbrücken. The city has plenty to do and see – including an unusual museum that looks like the Pompidou Centre's little sister! Luxembourg is also very close by and attracts many international visitors for its culture. With more than 170 different nationalities living in the city, it's no surprise that its cosmopolitan flair is reflected in the museums, theatres, exhibitions and concerts.
The UNESCO World Heritage Site of Völklinger Hütte is proof that industrial monuments are not boring. The Völklinger Hütte Monument is the largest ironworks in the world with its working parts having been beautifully conserved.
The Roman villa of Nennig is another popular attraction in the Saarland region. The villa contains one of the most beautiful and well-preserved examples of a Roman mosaic floor, which dates back to the 2nd and 3rd centuries.