Time for us

Quality time for us. Quality time with your partner almost seems unattainable these hectic days in between work, children and all other responsibilities. But shared timeouts are of great importance for every relationship and therefore every now and then definitely necessary.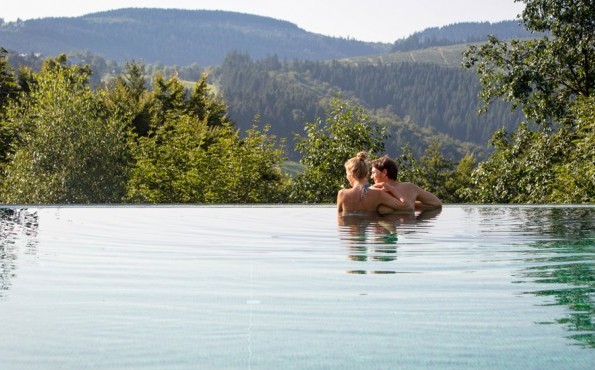 Wellness weekends for couples
Even though the occasions for those weekends might be rare, the anticipation will be even bigger once you have found a suitable date. Wellness for your souls and bodies - while the grandparents are taking care of the children.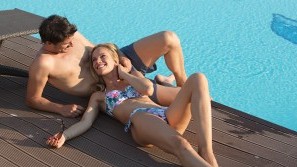 Offers for couples in wellness hotels
Wellness hotels are conscious about how those timeouts are especially valuable for couples. Therefore, they propose plenty of offers, which can be experienced and enjoyed together.
Amongst others, you can enjoy massages and relaxing baths together. Maybe even with a glass of champagne?
Taking walks or even doing hikes together gives you the opportunity to talk about and reflect on all the things that you don't have the time for at home.
After those physical activities there is nothing more tempting than a spa. After a relaxing visit in the sauna you will forget that everyday stress even exists.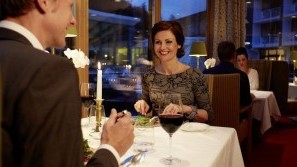 Romantic candlelight dinner
In the evening, you and your partner deserve a romantic candlelight dinner. Here, great importance will be attached to fresh and regional food, which will spoil you. Of course the cooks consider possible incompatibilities. To end this beautiful day, you can enjoy delicious drinks at the bar.
Taking consciously timeouts together as a couple is important in order to regain strength for the challenges of everyday life.


Our Time for us-Tips for you
Healing North Sea air
Long, wide sandy beaches, dunes and the Wadden Sea - the North Sea coast is a popular holiday destination and equally perfect for allergy and asthma sufferers. The salty, fresh sea air is low in pollen, moistens the lungs and removes stubborn mucus.
Aqua Kick Punch
At Aqua Kick Punch your training partner is the water. Elements from aqua gymnastics, teakwondo and boxing are combined. Aqua Kick Punch reduces stress and strengthens the heart and circulation.
Multitasking
A good way to learn vocabularies is on an ergometer. Not only will you keep your mind and body fit this way, but you will even be able to memorize what you have learnt a lot better. US scientists found out that working out is good for your memory.
Even more about Time for us