Wellness & Fine dining

Wellness, Gourmet and Indulgence
Conscious and healthy nutrition means wellness for body and soul. A healthy diet has nothing to do with slimming mania or diet food, but rather with preventing diseases of civilisation such as high blood pressure, cardiovascular problems or diabetes. A change in diet and a healthy food awareness can also help to strengthen a positive attitude to life.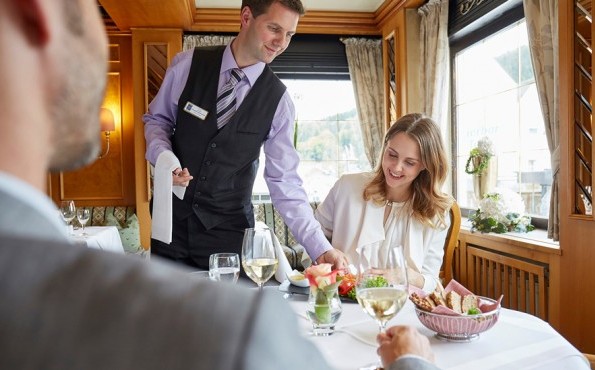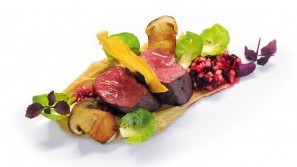 When going grocery shopping you should always pay attention to buying bio vegetables and bio meat. Even though products from the farmer might not be always the cheapest solution, in the long run they will do good to your health and to our environment. Strolling through markets can already be a spa experience itself: The scent of fresh vegetables, cheese and fish while looking at all the colourful displays is such a joyful activity.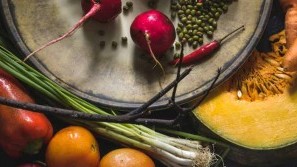 Preparing your food the right way is also very important. Steaming the food for example protects the vitamins. As you can see: A healthy nutrition vitalizes body and soul!
Healthy nutrition in wellness hotels
In all of our wellness hotels, healthy food is a definite must. Doesn't matter what you order, you can be sure that it always suits the standards of the wellness vital kitchen. Many hotels even offer their guests advices on how to eat properly and offer many stimulating recipes.
Our Wellness & Fine dining-Tips for you
Seeds for the win!
Pomegranates are truly all-round talents: They protect your body's cells from harmful influences, can slow down the aging process and have an anti-inflammatory effect. You can enjoy the fruit and its many seeds, called arils, with sweet as well as savory dishes.
Perfect Two
Some foods have a really great effect when combined. Chickpeas and red peppers, for instance, are made for each other. The chickpeas contain a lot of iron, which can be absorbed particularly good when combined with peppers. This way you prevent an iron deficiency and on top of that get an energy boost.
Bittersweet chocolate is good
Yay! Dark chocolate can be healthy. Dark chocolate with a very high cocoa content, little sugar and fat has a positive effect on blood vessels and reduces the risk of heart attacks. Chocolate with around 99% cocoa mass is the healthiest but also the bitterest! We stand at 70% :)
Even more about Wellness & Fine dining