Wellnesshotels at Germany´s Wadden sea

Tidal flat hikes and wellness ...
Experiencing wellness holidays and spa-breaks at the German Wadden Sea. Watching seals from a boat and long mudflat hiking tours make the North Sea holidays an unforgettable experience. Starting from the Netherlands, passing the German coast to the Danish city Esbjerg the UNESCO world nature heritage comprises 450 km. As a habitat for a wide range of animals the North Sea has a lot to offer and is a unique natural spectacle.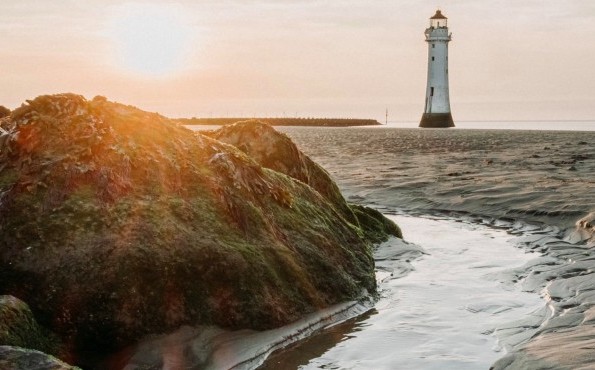 Thalasso and treasures of the sea
But how does one define the term Thalasso? Thalasso describes the constructive power of the sea. The North Sea with its mudflat therefore is especially suitable for such a treatment. Just by walking along the North Sea and by inhaling the fresh salt air it already has a positive influence on our respiratory system. Also in more general terms the climate of the sea counts as especially healthy. Further components of a Thalasso treatment are the rich ingredients of the seawater.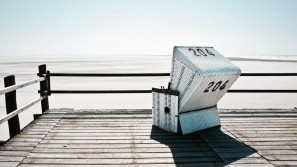 Bathing in the sea is one of the oldest rituals of Thalasso. Also, algae are one of the core components of every Thalassp treatment. Typical types of applications are peelings, massages and baths.
The Wadden Sea as travel destination
The German Wadden Sea can be found in the northern region of the country. As the biggest Wadden Sea in the world, the North Sea is the home of millions of birds. Visitors here observe all kinds of spectacles and have the great opportunity to bond with nature.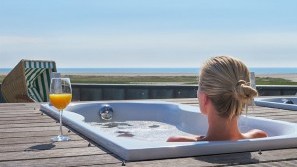 Timeout in a wellness hotel
After a day full of activities outside the wellness hotel offers the perfect opportunity to end the day in a relaxing way. Whether you want to enjoy the sauna, hop into the pool or enjoy some spa treatments: for every fondness there is something to do. The wellness hotel Lundenbergsand Hotel & Spa is here a great option as the whole hotel lives up to the Thalasso spirit. Another tip is the Ambassador Hotel & Spa, with a beautiful 12km long beach right in front of the hotel.