Gharieni Group GmbH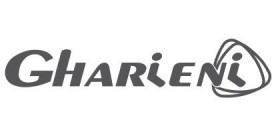 Graduate engineer Sammy Gharieni started his business in Duisburg in 1992 with a wholesale company for cosmetics, foot care and medical technology. Today, Gharieni Group GmbH is one of the leading international manufacturers of high-quality treatment tables and equipment for the areas of spa, cosmetics and pedicure / podiatry. Novelty of the house are exclusive, customized furniture collections for the equipment of spas, studios and practices of every kind. The requested offer also includes medical loungers and facilities. Here, too, the company has made a name for itself as a developer and producer.
 
First-class material, outstanding quality and exclusive innovations, coupled with the flexibility to respond quickly to customer requirements - that is the maxim of the company. For the development of the products, it is important to "think outside the box". The in-house development department works continuously with specialists from other professions. This brainpool is not just the birthplace of new ideas. The know-how and developments of other branches of industry are also profitably incorporated here - for example from the fields of medicine and technology. In addition, designers and interior designers are available with their expert knowledge for visually and functionally convincing implementation.
 
A special focus of the Gharieni Group GmbH is also a production that specializes in the rapid realization of customer requirements; an individual service that is unique in the industry: By choosing between 50 high-gloss and matt wood and color decors, every customer can become a designer himself - whether with "his" treatment couch or the furnishing of his premises.
 
In addition, Gharieni Group GmbH now offers complete solutions: the "Total Wellness Concept" offers customers a wellness project tailored to their individual wishes and their budget. The practical package does not only include conception, planning, installation and realization "from a single source"; Equipment training is also part of this service. And last but not least, the product range is supplemented by the PraxMax range. This provides everything necessary for consumables for working in the studio and in practice.