Technogym Germany GmbH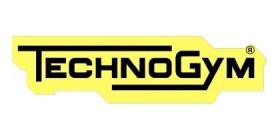 For three decades, Technogym, a world leader in premium fitness equipment, has embraced the vision of a holistic wellness approach: The company believes that regular physical activity, a healthy diet and a positive mental attitude significantly improve your lifestyle.
Through a constant innovation process and the offer of a holistic wellness solution "the Wellness Company" Technogym stands out from other fitness companies. The founding philosophy of combining the fitness business with social responsibility is also groundbreaking in the industry.
The president and founder, Nerio Alessandri, in 1983, at the age of 22, developed his first fitness machine in his garage. Today, Technogym is one of the world leaders in the wellness and fitness industry. More than 65,000 wellness centers, hotels and fitness facilities and more than 100,000 private households are equipped with Technogym equipment.