5 Nights, from 495.00 EUR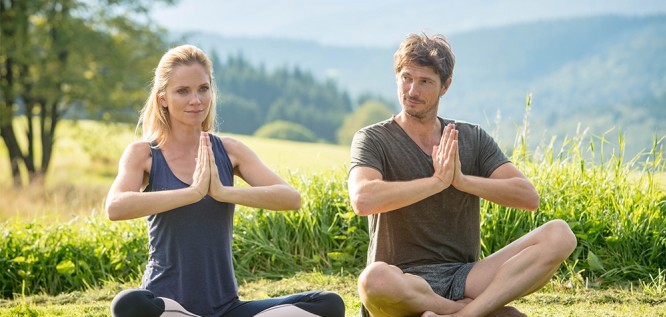 5 Nights, from 495.00 EUR
Wellness Hotel Bavaria
Bavaria | Allgäu | Bad Grönenbach
Offer description
My wellness time (6 days)
Six days of wellness time, so a real time-out for you. You will be surprised what this week does for you: Your mind is clear and fresh, your body is strong and for once you may even have no thoughts of the one or ones you left at home ...... Diary ...... of course!
5 nights including breakfast buffet
Please still discuss your catering requirements when making your reservation. Depending on the hotel, the times as well as the type of offers may vary slightly. Please book your desired dates for treatments in a timely manner.
The offer at a glance
| | |
| --- | --- |
| Price: | 5 Nights, from 495.00 EUR |
| Stay: | 5 Nights |
Services and special features in a package
1 Swedish massage
1 beauty or health bath
free use of spa and sauna area
optional participation in the hotel's sport and activity program
Bathrobe for the duration of your stay
Location and Directions
Our wellness hotel is located
The hotel Kneipp-Sanatorium Bad Clevers is situated in the Bavarian Allgaeu region, in Bad Grönenbach - Bad Clevers , next to a swimming lake, surrounded by meadows and woods. Distances: 15 kilometres to Memmingen, 70 kilometres to Ulm.
Arrival with car
Bad Grönenbach is situated at the motorway A7 between Memmingen and Kempten. Leave the motorway at the exit Bad Grönenbach (Nr. 131), turn left in the direction of Bad Grönenbach and continue for 2 km along the Suebian spa route, the "Bäderstraße". Enter the  roundabout at the entrance to Bad Grönenbach, take the second exit and continue straight on into the centre of Bad Grönenbach. Keep to the main road (Bahnhofstraße), this follows a strong turn to the right after 700 m and continues on to Memminger Straße. After 700 m, at the open swimming pool of Bad Clevers, turn left and follow the dam across the swimming lake to the Kneipp Sanatorium Bad Clevers.
Arrival with train
Continue on the route from UIm to Oberstdorf (975) until you reach the railway station Bad Grönenbach. The station is 3 km distant from the centre. The house is happy to have you picked up from the station and taken there again at your departure. You can also take a train to the next larger station, where the house will organise your transfer to save you from having to change trains.
Arrival with plane
Fly above traffic jams, construction work and all the other annoyances! Daily fast flight connections by TUIfly from Berlin, Hamburg and Cologne/Bonn to the new Allgäu Airport in Memmingen help you start your vacation at Bad Clevers in comfort.
Special features of the hotel